Wi-Fi® Device Metrics: Operator best practices to meet customers' expected Quality of Experience
September 27th, 2022 by Richard Squire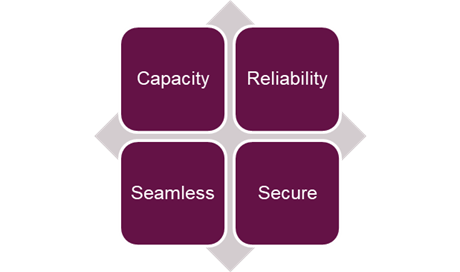 The ubiquity of Wi-Fi® has made it the primary technology for internet access. Wi-Fi's reliability, seamlessness, capacity and security are the four performance pillars which determines end user's quality of experience (QoE) for use cases including video streaming, AR/VR/XR and video/audio conferencing.  It is therefore important for Internet Service Providers (ISP) to thoroughly test their Wi-Fi solutions from the perspective of their customers' expected QoE. Operators need a Wi-Fi test methodology which is repeatable, reproducible, and has a quick turnaround time in providing performance metrics.
Although the Wi-Fi CERTIFIED™ program from Wi-Fi Alliance® provides assurances of interoperability among different Wi-Fi enabled devices, the overall performance of a Wi-Fi enabled device is dependent on multiple factors such as device form factor, system (hardware and software) design, and the use cases supported by the device. Wi-Fi performance testing plays a central role in the design and life cycle management of a Wi-Fi enabled device.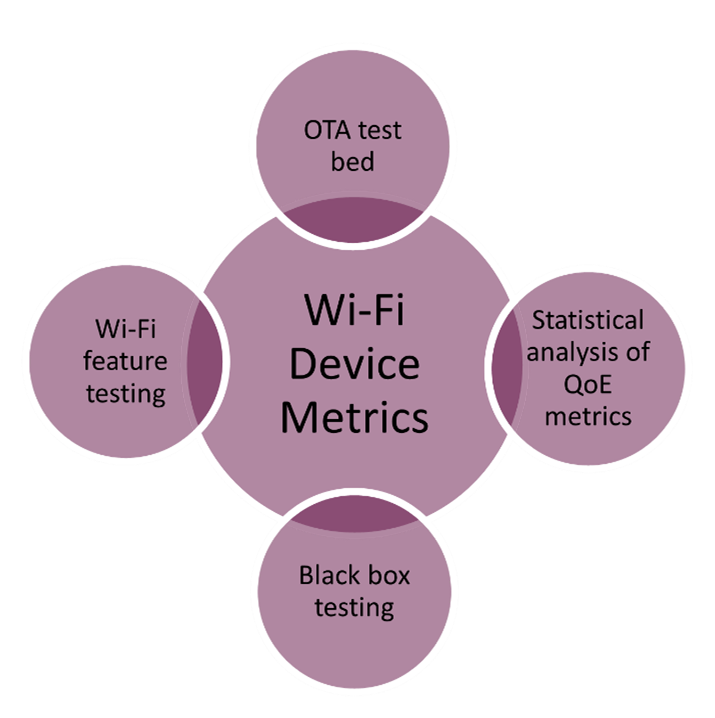 Wi-Fi Alliance introduced Wi-Fi Device Metrics as an industry wide effort, which has formulated best practices on various aspects of characterizing Wi-Fi performance, such as test bed setup, statistical analysis, feature performance, black box and Wi-Fi KPI testing. The guidelines were created from the perspective of an end user, who expects a 'plug and play' experience for Wi-Fi installation and usage. Wi-Fi product manufacturers can now simply benchmark and optimize Wi-Fi features like AP roaming, channel switching and band steering in a uniform way. Along with proposing improvements on traditional throughput measurements, Wi-Fi Device Metrics has also addressed methods to measure latency under load.
For Liberty Global, this test plan is a welcome effort in formulating a 'common language' among Wi-Fi integrators, operators, silicon vendors and test equipment manufacturers to benchmark and optimize Wi-Fi performance. The benefits of this collaboration will be perceived by end users who will have a more reliable and consistent Wi-Fi experience.

Richard Squire
Richard has spent the last 10 years working in the Connectivity Platform, CPE and Wi-Fi space working for Virgin Media and Liberty Global. He currently heads up the Connectivity Platform Strategy function at Liberty Global.  Richard's responsibilities include defining the technical solutions for in-home Wi-Fi and Connectivity,  customer apps and services and the supporting cloud-based platforms. 
Liberty Global is one of the world's leading converged video, broadband and communications companies. They operate under some of the best-known consumer brands, including Virgin Media O2 in the UK, VodafoneZiggo in The Netherlands, Telenet in Belgium, Sunrise UPC in Switzerland, Virgin Media in Ireland and UPC in Eastern Europe.
Follow Richard Squire at: