Each quarter, Wi-Fi Alliance® highlights companies driving technology innovation by introducing and deploying new Wi-Fi 6E products
Wi-Fi 6E has continued to gain momentum in 2021, with users and regulatory agencies around the world recognizing the technology's game-changing benefits including increased capacity, faster speeds, and reduced latency. Wi-Fi 6E brings Wi-Fi into 6 GHz , and countries that are making available the full 1200 MHz of spectrum in the band are bringing significant socioeconomic benefits from Wi-Fi to their countries.
As the 6 GHz band is made available worldwide, Wi-Fi product vendors continue introducing a variety of Wi-Fi 6E products into the market, including the Aruba 630 Series access points, the Google Pixel 6 and Pixel 6 Pro, the NETGEAR Orbi™ Quad-band Mesh Wi-Fi 6E system, and the Samsung Galaxy S21 Ultra. The industry is also trialing Wi-Fi 6E in larger deployments—as recently seen by CableLabs and Intel—demonstrating the benefits of using Wi-Fi 6E in a dense, residential environment for a wide variety of applications including video collaboration for telecommuting, multiplayer gaming, augmented and virtual reality, and streaming HD and 4K video.
Wi-Fi 6E will gain traction in 2022 with product vendors, chipset manufacturers, and service providers. Comcast recently hinted at forthcoming Wi-Fi 6E gateways that will put them in a position to better support 1-gigabit services for their customers, and Verizon shared that it is releasing a new Wi-Fi 6E home router as part of their plans support multi-gigabit speeds in 2022. A recent report revealed extremely high interest in Wi-Fi 6 and Wi-Fi 6E, with 83 percent of respondents having deployed the technology or planning to deploy in 2022. Fifty-eight percent of those surveyed indicated that 6 GHz was "critical or very important" to their strategy.1 As users continue to update their home networks for remote work scenarios, which will extend well into the post-pandemic years, the acceleration of replacing older access points (APs) with newer Wi-Fi 6E gateways will occur at an increasingly rapid rate.
In this roundup, we highlight some of the latest Wi-Fi 6E advancements unleashing the benefits of 6 GHz for consumers and business.
Google Pixel 6 and Pixel 6 Pro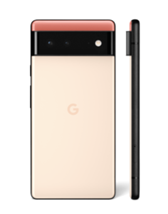 Joining the list of Wi-Fi 6E smartphones from vendors including ASUS, Samsung, and Xiaomi, Google has introduced two new smartphones supporting Wi-Fi 6E. Both the Pixel 6 and the Pixel 6 Pro are available. Support for Wi-Fi 6E will help deliver better connectivity experiences for Pixel users. Adding to the phones' appeal is an all-new camera, allowing customers to capture more light and detail in every shot.
Calix GigaSpire BLAST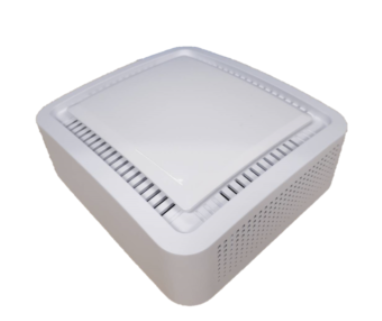 Wi-Fi 6E will power new products from Calix including the GigaSpire BLAST u8xe, GigaSpire BLAST u6me, GigaSpire BLAST u6he, and GigaSpire BLAST u6e—allowing for the delivery of up to 10 gigabytes per second (Gbps) services. These products are some of Calix's newest, high-performance Wi-Fi CERTIFIED 6™ EDGE Systems delivering exceptionally fast throughput and comprehensive coverage in every part of service providers' customers' homes.
Juniper Networks AP45 and AP34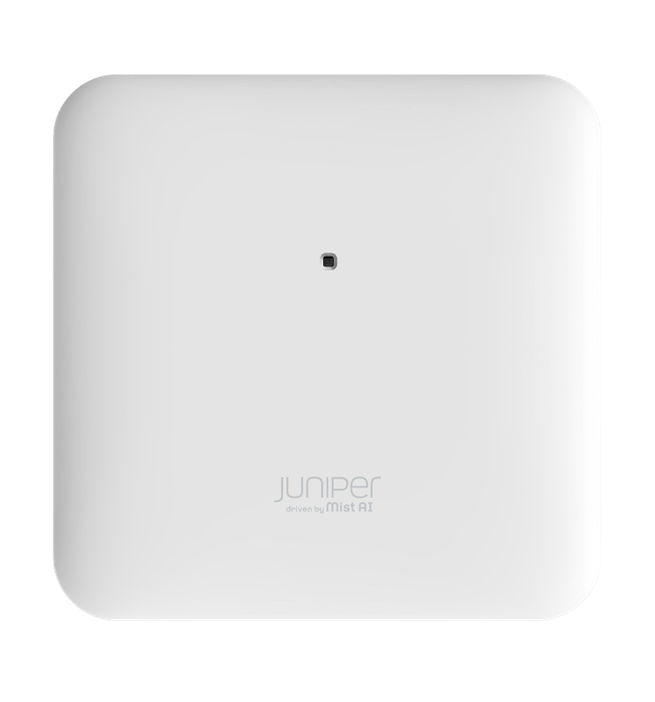 To take advantage of Wi-Fi 6E, Juniper released two new tri-band APs—AP45 and AP34—managed via the same Mist cloud and AI engine as the rest of the Juniper Mist portfolio. They aim to maximize Wi-Fi performance and capacity while simplifying IT operations. The new APs optimize operator and user experiences with secure, near-real-time client-to-cloud automation, insight, and actions.  
CableLabs and Intel Wi-Fi 6E Trial

This quarter, innovation and research development lab CableLabs and Intel Corp. conducted a successful trial of Wi-Fi 6E in a 3,600-square foot, two-story home. Wi-Fi 6E enabled laptops with Intel Wi-Fi 6E AX210 wireless cards were placed throughout the home, and tests were conducted using a Wi-Fi 6E enabled access point from ASUS. The larger 160 MHz channel bandwidth and an associated increase in total transmit power maximized both speed and coverage throughout the house. This trial highlights some of the speed and capacity benefits Wi-Fi 6E will bring to residential deployments to support growing demand for new applications and emerging technologies.
The statements and opinions by each Wi-Fi Alliance member and those providing comments are theirs alone, and do not reflect the opinions or views of Wi-Fi Alliance or any other member. Wi-Fi Alliance is not responsible for the accuracy of any of the information provided by any member in posting to or commenting on this blog. Concerns should be directed to info@wi-fi.org.