Each quarter, Wi-Fi Alliance® highlights companies driving technology innovation by introducing new Wi-Fi 6E products into the market
Global momentum around Wi-Fi 6E has taken several steps forward, with more than 40 countries making 6 GHz available and many others actively considering opening the band for Wi-Fi®. With increasing 6 GHz spectrum availability comes tremendous benefits of Wi-Fi 6E for users around the world – including lower latency, gigabit speeds, and higher capacity to deliver greater network performance and support more Wi-Fi users at once, even in very dense and congested environments. Wi-Fi 6E brings technology advancements that enable new use cases, such as unified communications, cloud computing, and telepresence, and accelerated next generation connectivity with 5G networks.
More than 338 million Wi-Fi 6E devices are expected to come to market this year. Nearly 20% of all Wi-Fi 6 device shipments will support 6 GHz by 2022. The Wi-Fi industry has been preparing for this moment, and device manufacturers are stepping up their connectivity with the delivery of Wi-Fi 6E products including access points from ASUS, Linksys, NETGEAR, and TP-Link, the world's first smartphone and 8K television from Samsung, and chipsets from Broadcom, Intel, Qualcomm, and more.
Here we highlight some of the latest Wi-Fi 6E advancements that are unleashing the benefits of 6 GHz for consumers and businesses around the world.
Access Points and Mesh Systems
Aruba 630 Series Enterprise-Grade Access Points
The Aruba 630 Series access points unlock the 6 GHz band to provide fast, resilient, and secure Wi-Fi 6E connectivity. The access points are among the first enterprise-grade Wi-Fi 6E solutions. The Aruba 630 Series APs deliver tri-band coverage across 2.4, 5 and 6 GHz bands with 3.9 Gbps maximum aggregate data rate and supports up to seven 160 MHz channels for low latency, high bandwidth applications like high-definition video and AR/VR. The access point series delivers features including Orthogonal frequency-division multiple access (OFDMA), Multi-User MIMO (MU-MIMO) and advanced WPA3™ security.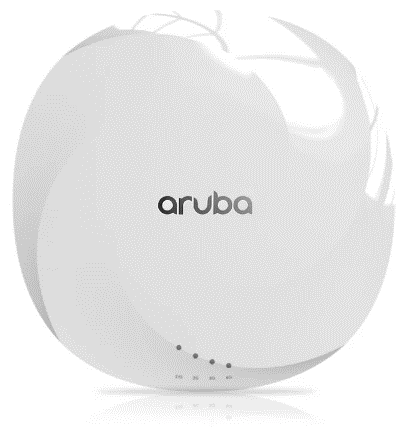 Aruba AP-635 Access Point
Linksys Atlas Max 6E Wi-Fi Mesh System
The Linksys Atlas Max 6E (AXE8400) unleashes the biggest upgrade to Wi-Fi in a decade, bringing the ultra-fast, low-latency 6 GHz band to every corner of the home. The Wi-Fi CERTIFIED™, tri-band mesh system can be used as a backhaul between nodes or connect directly for seamless video conferencing, working from home, remote learning, and even the latest AR/VR.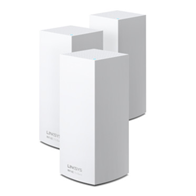 Linksys Atlas Max 6E
Linksys Hydra Pro 6E
The Linksys Hydra Pro 6E (AXE6600) unleashes multi-gigabit speed to more than 55 devices at one time. With extremely low latency and massive capacity, this device provides upgraded connectivity to any home that needs the most reliable, highest-speed Wi-Fi.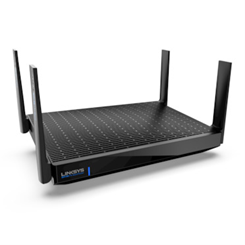 Linksys Hydra Pro 6E
Smartphones, laptops, TVs, accessories, and more
Samsung Galaxy Pro Series
The Samsung Galaxy Book Pro and Galaxy Book Pro 360 are a new generation of "Wi-Fi 6E Ready" mobile computing devices that bring powerful performance to users. Based on the enhanced Galaxy ecosystem, Galaxy Book Pro and Book Pro 360 work seamlessly with your other Galaxy and IoT devices, making workflow and entertainment across devices smoother.

Samsung Galaxy Book Pro 360 (Mystic Navy) and Galaxy Book Pro (Mystic Pink Gold)
Windows 11
Wi-Fi 6E is coming to the Windows ecosystem, enabling Windows OEMs and ecosystem partners to deliver leading edge Wi-Fi on new Windows PCs. Wi-Fi 6E will enable Windows 11 to deliver better Wi-Fi experiences through faster speeds, greater capacity, reduced latency, and better security. The support comes as OEMs are shipping Wi-Fi 6E capable Windows PCs and the first Wi-Fi 6E capable access points and mesh devices are also commercially available.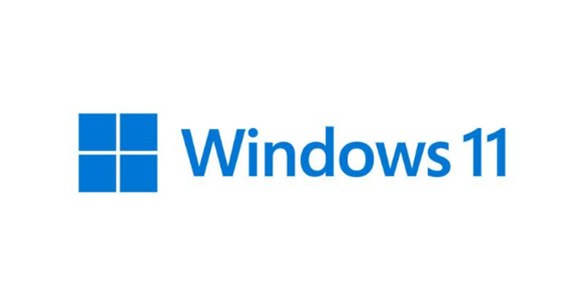 Chipsets and modules
SKY85780-11 and SKY85784-11 Wi-Fi 6E High-Power WLAN Front-End Module
The SKY85780-11 and SKY85784-11 are highly integrated, front-end modules (FEM) incorporating a single-pole, double-throw (SPDT) transmit/receive (T/R) switch, a high-gain low-noise amplifier (LNA) with bypass, and a power amplifier (PA) intended for high-power Wi-Fi 6E applications and systems. The module's applications include indoor and outdoor networking systems, and WLAN-enabled wireless video streaming systems.

*Product descriptions are provided by vendor marketing materials
The statements and opinions by each Wi-Fi Alliance member and those providing comments are theirs alone, and do not reflect the opinions or views of Wi-Fi Alliance or any other member. Wi-Fi Alliance is not responsible for the accuracy of any of the information provided by any member in posting to or commenting on this blog. Concerns should be directed to info@wi-fi.org.