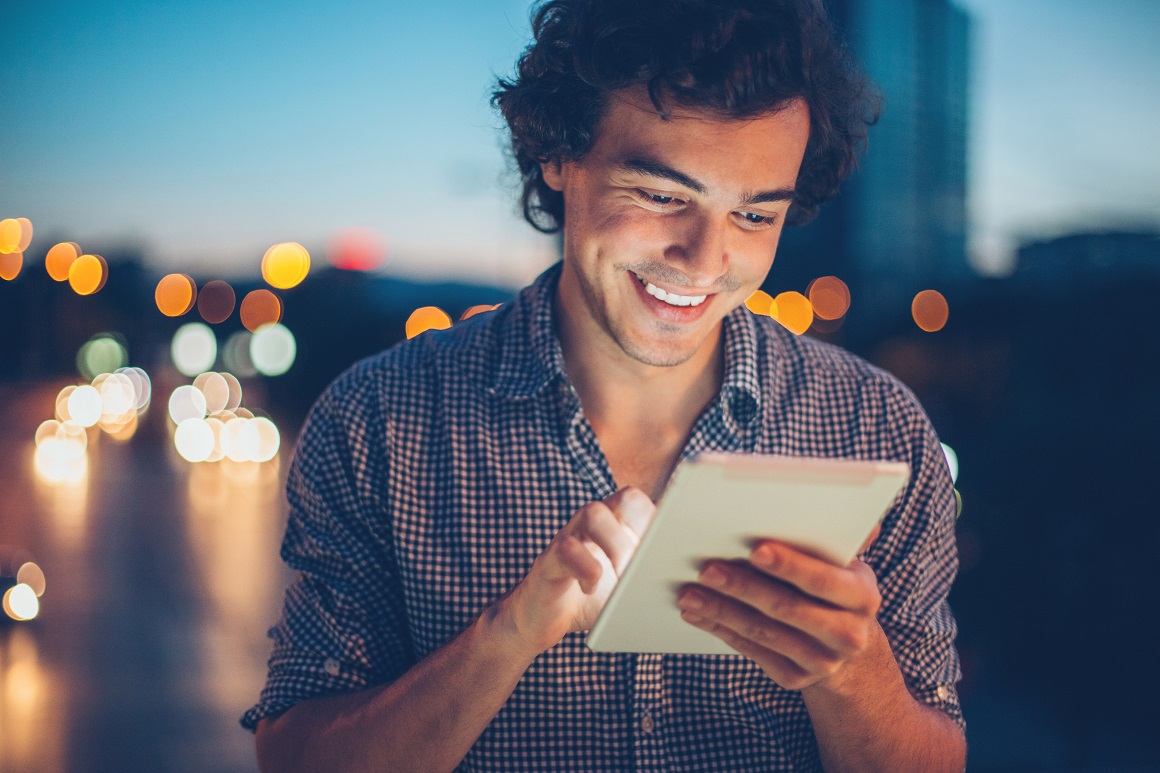 Wi-Fi® is...
The most commonly used wireless communications technology
The primary medium for global internet traffic
A driver of $3.5 trillion USD in global economic value
Growing, with more than 3.8 billion devices shipping annually and 19.5 billion devices in use*
Wi-Fi Generations
For two decades Wi-Fi has changed the way the world operates and communicates. Wi-Fi technology, based on the Institute of Electrical and Electronics Engineers (IEEE) wireless communication standard 802.11, has continually improved, with each generation bringing faster speeds, lower latency, and better user experiences in a multitude of environments and with a variety of device types.
Identifying Wi-Fi device technology
To help users identify devices that provide the latest Wi-Fi experience, Wi-Fi Alliance introduced simplified generational names that may appear in device names and product descriptions.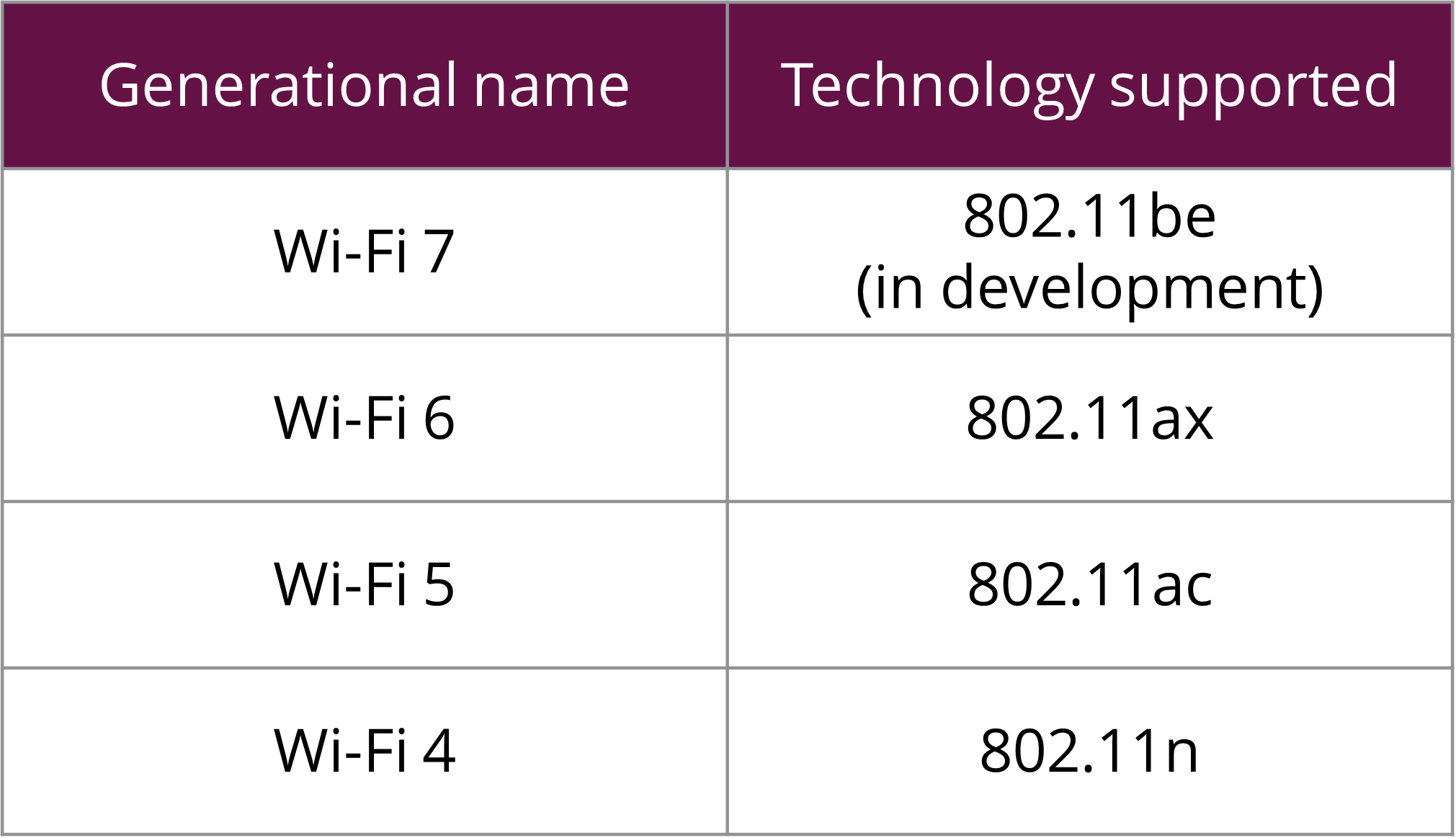 Identifying Wi-Fi network connections
Wi-Fi devices may also use a user interface (UI) visual on the display to identify the generation of a network connection. The visuals will display a Wi-Fi signal indicator and a numerical representation of the connection. UI visuals will adjust as users move between Wi-Fi networks that provide a different user experience. When a device displays a signal indicator visual accompanied by the number 6, it is indicating a Wi-Fi 6 connection.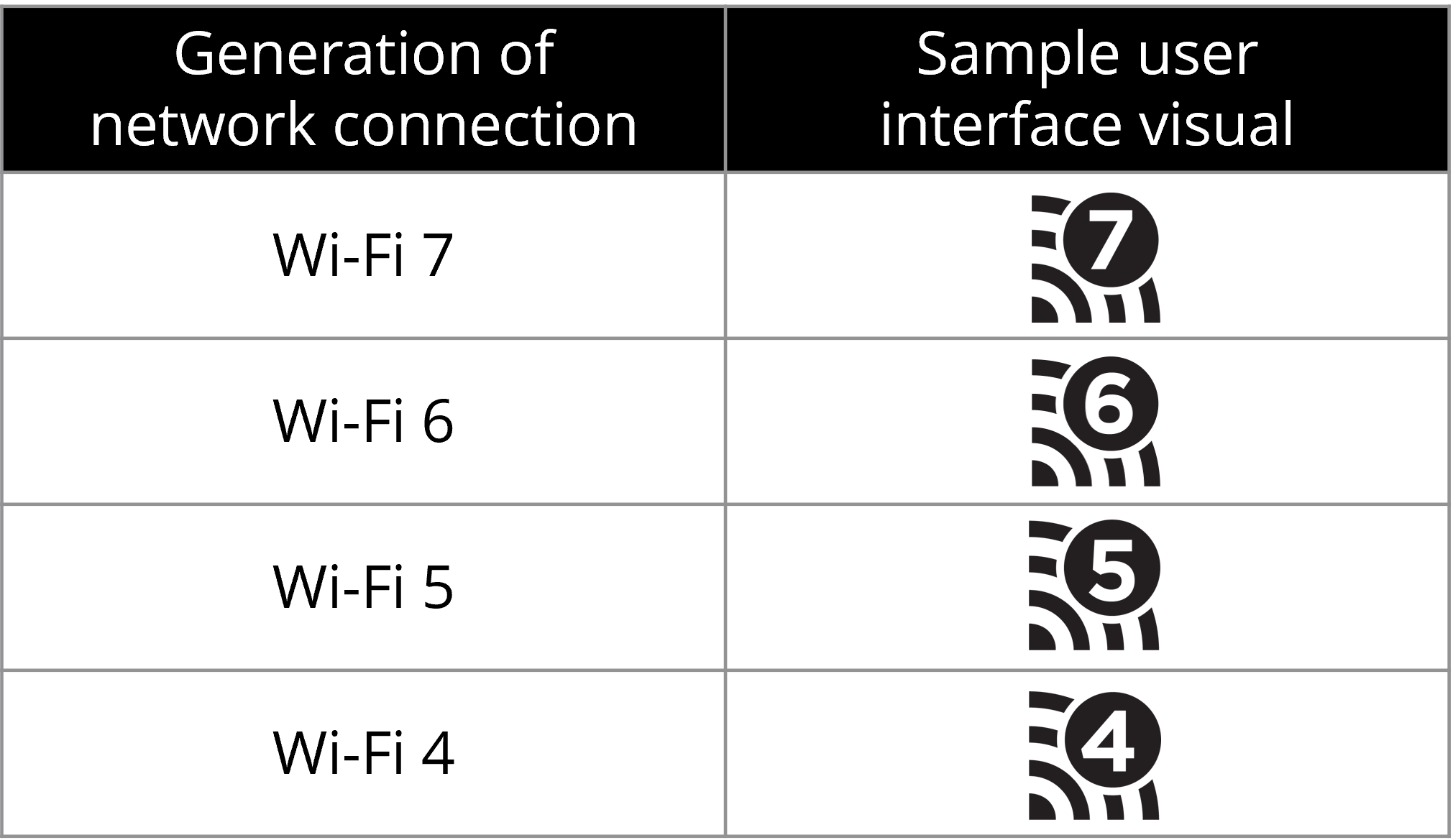 To learn more about how to use the generational names and user interface visuals, please review the Generational Wi-Fi User Guide.
*IDC, 2023