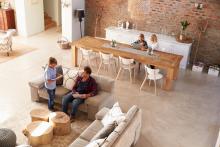 Integrated, complete Wi-Fi® coverage for the home
Wi-Fi® in the home has evolved from amenity to expected utility. An enabling platform for a growing number of smart home products and systems, Wi-Fi brings connectivity that is an essential part of life at home. Wi-Fi CERTIFIED Home Design™ is a certification program from Wi-Fi Alliance® that enables builders, service providers, and network designers to offer built-in Wi-Fi networks with comprehensive coverage throughout single-family and multi-dwelling complexes, all while minimizing interference from other nearby Wi-Fi networks.
Residents moving into a home trust that the electricity and lighting work once service is established. Wi-Fi Home Design™ brings this same assurance of quality to Wi-Fi home networks. Wi-Fi Home Design plans integrate professionally designed Wi-Fi networks directly into residential building floor plans and network designs. Each floor plan is specially created to provide whole home coverage based on the residence size, number of levels, neighboring networks, and wall composition. Utilizing high quality, dual band Wi-Fi CERTIFIED™ equipment and professional installation, Wi-Fi Home Design plans bring comprehensive, high-performance Wi-Fi networks into homes, condominiums, apartments, townhomes, duplexes, and planned communities.
Turnkey, future-proof residential Wi-Fi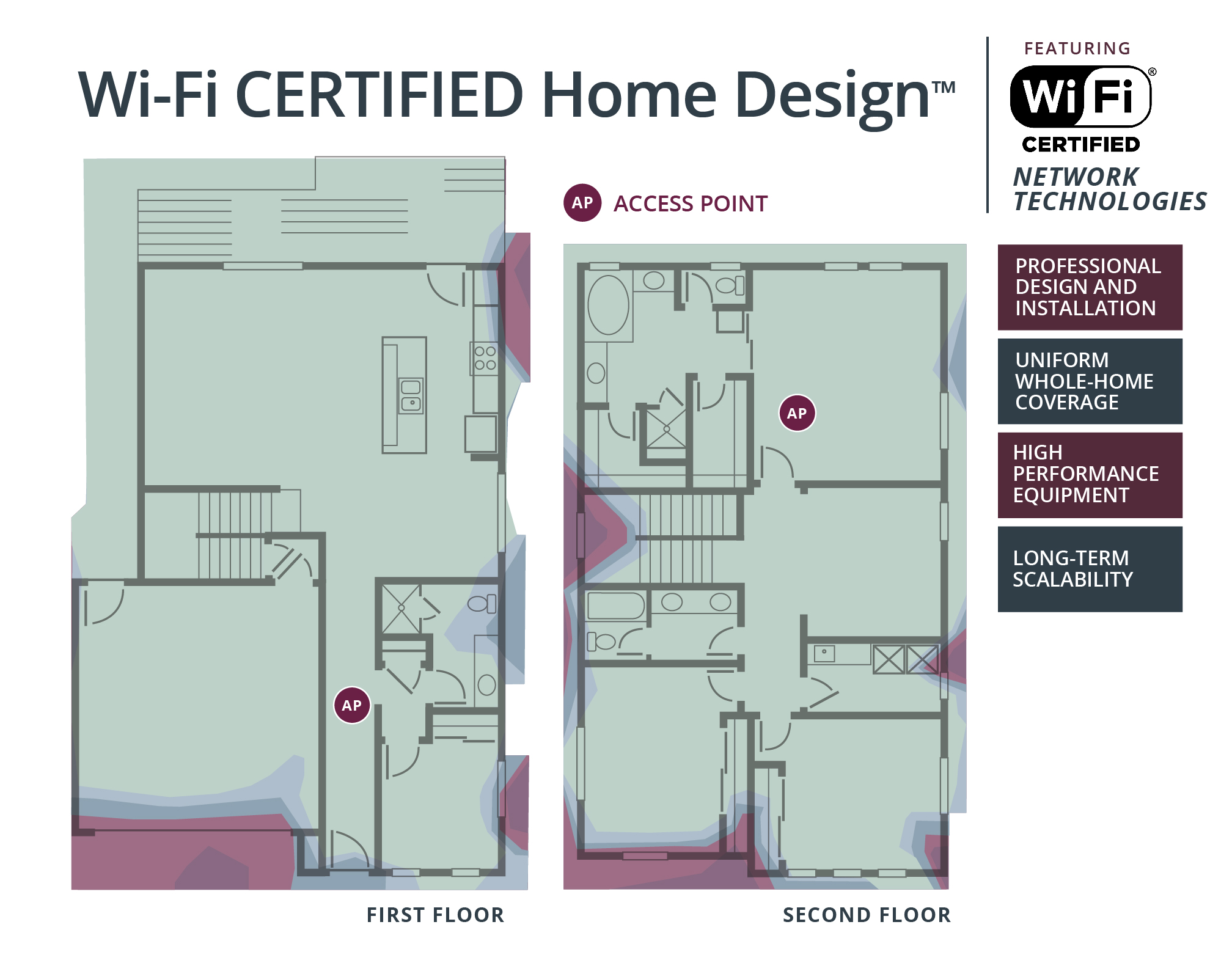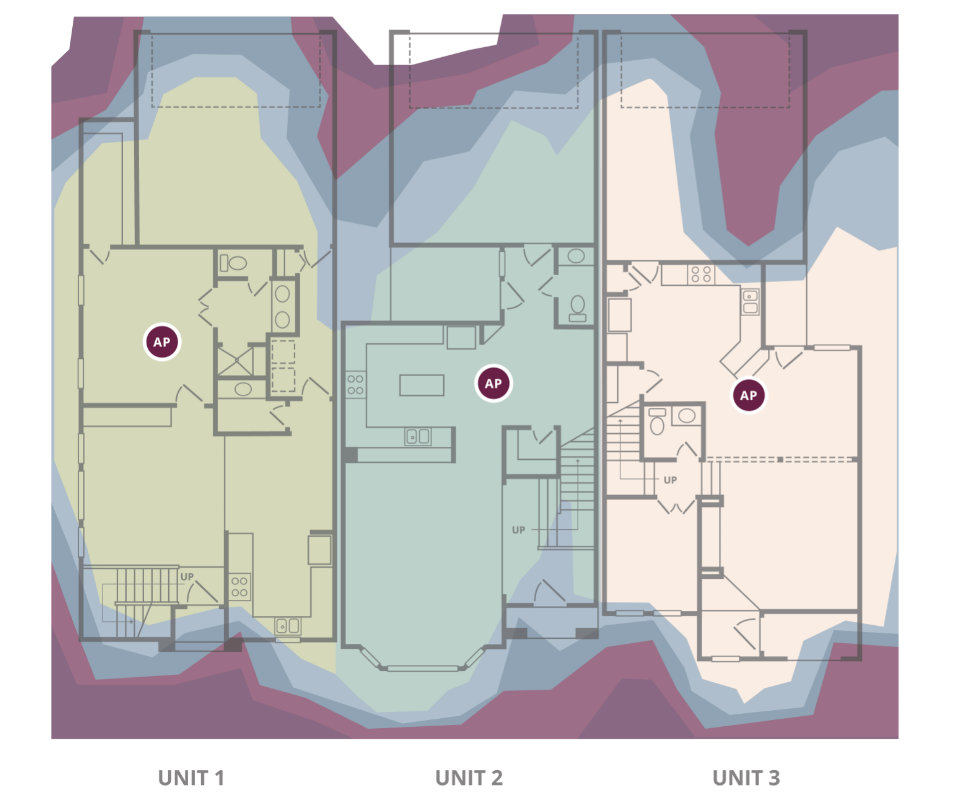 Wi-Fi Home Design not only enables builders, engineering design firms, and home internet service providers to differentiate their product offering, it ultimately gives home owners, renters, and occupants of multi-family residences convenience, peace of mind, and exceptional user experience.
For new residences, there is no need to purchase and install Wi-Fi access points after the home or building is built: Wi-Fi Home Design networks are move-in ready from day one. For both new and existing residences, Wi-Fi Home Design networks contain Wi-Fi CERTIFIED equipment which is optimized to allow for a growing array of future smart home devices and systems.
Wi-Fi Home Design networks deliver:
Whole home coverage: Optimal placement of access points based on home specifications enable reliable, consistent coverage regardless of location on site, including balconies, patios, decks, and adjacent outdoor areas.
Exceptional user experience: Utilizing the latest dual band Wi-Fi CERTIFIED™ equipment, Wi-Fi Home Design networks easily accommodate a wide variety of traffic demands – from 4K video streaming to intense online gaming – simultaneously.
Long lasting satisfaction: Wi-Fi Home Design networks consider future growth in connected life and Wi-Fi usage over time, allowing a growing array of smart living devices and systems to be easily implemented in the home.