Each quarter, Wi-Fi Alliance® highlights companies driving technology innovation by introducing and deploying new Wi-Fi 6E products
Wi-Fi 6E is a gamechanger in the technology space, with the ability to make efficient use of up to 1200 MHz of spectrum in 6 GHz to deliver gigabit speeds, extremely low latency, and high capacity. As more countries make 6 GHz available to Wi-Fi®, many Wi-Fi Alliance member companies are introducing Wi-Fi 6E products into the market – as we've seen in our previous updates in April and July – that take full advantage of the contiguous spectrum and wider channels in the band. Here are a few interesting points demonstrating Wi-Fi 6E momentum around the world:
Nearly 20 percent of all Wi-Fi 6 device shipments are expected to support 6 GHz by 2022
The global Wi-Fi 6 and Wi-Fi 6E chipset market is estimated to reach 43.18 billion by 2028
More than 338 million Wi-Fi 6E devices are expected to enter the market in 2021
A recent report1 revealed strong interest in Wi-Fi 6 and Wi-Fi 6E, with 83 percent of respondents having deployed the technology or planning to do so before the end of 2022
Devices, access points, and chipsets from Aruba, ASUS, Broadcom, Intel, Linksys, and Qualcomm have already been announced this year. This quarter, the industry saw the introduction of the world's first quad-band Wi-Fi 6E mesh system from NETGEAR, along with other exciting new Wi-Fi 6E products from a variety of vendors. In this product roundup we highlight some of the latest Wi-Fi 6E advancements that are unleashing the benefits of 6 GHz for consumers and businesses around the world.
Samsung Galaxy Z Fold 3 5G Foldable Smartphone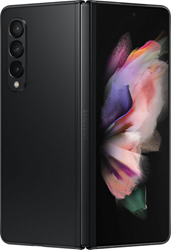 Samsung has unveiled the third generation of its Galaxy Z Fold smartphone, which supports Wi-Fi 6E. The most prominent feature of the smartphone is its foldability, and when the device is folded, the 6.2-inch cover screen lets you view, work, and play with all your apps and content. In our April product update, we also highlighted the Galaxy S21 Ultra – which was the first smartphone to support Wi-Fi 6E and boast the distinction of achieving Wi-Fi CERTIFIED 6™ certification.
Arista Networks C-360 Wi-Fi 6E Access Point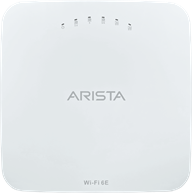 The Arista Networks C-360 Wi-Fi 6E access point has 4x4 concurrent radios for each of the three bands – 2.4 GHz, 5 GHz, and 6 GHz – with the full suite of 802.11ax features (uplink and downlink OFDMA, uplink and downlink MU-MIMO, Target Wake Time (TWT), Spatial Reuse, etc.). For customers not yet ready for 6 GHz operations because of country regulations or otherwise, the C-360 supports dual 5 GHz operation with a software switch to turn on 6 GHz, when appropriate.
ASUS ZenWiFi Pro ET12 Wireless Mesh Router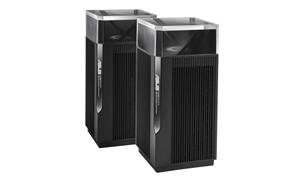 Today's highest performing Wi-Fi networks need to serve more and more devices with more bandwidth than ever before. The ZenWiFi Pro ET12 mesh router offers the most MU-MIMO capacity of any ASUS mesh system for the most demanding environments. The ZenWiFi Pro ET12 harnesses Wi-Fi 6E to offer cutting-edge connectivity to compatible client devices. The device uses a dual-band 4×4 antenna array to provide top-end speeds across the 2.4 GHz and 5 GHz bands and a dedicated 4×4 antenna array to 6 GHz spectrum. In select markets, it can also access the recently opened 5.9GHz band. The device can provide an aggregate data rate up to 11,000 Mbps.
Extreme Networks Extreme AP4000 Access Point

The Extreme AP4000 universal wireless platform is an enterprise-grade, Wi-Fi 6E solution. The AP is designed for high-density environments such as schools, warehouses, and healthcare facilities. It also features best-in-class functionality and intelligence, delivering the highest level of client services without compromising security. This access point is being rolled out in environments that demand high performance and reliable connectivity to support a dense device population.
NETGEAR Orbi™ Quad-band Mesh Wi-Fi 6E System (RBKE960)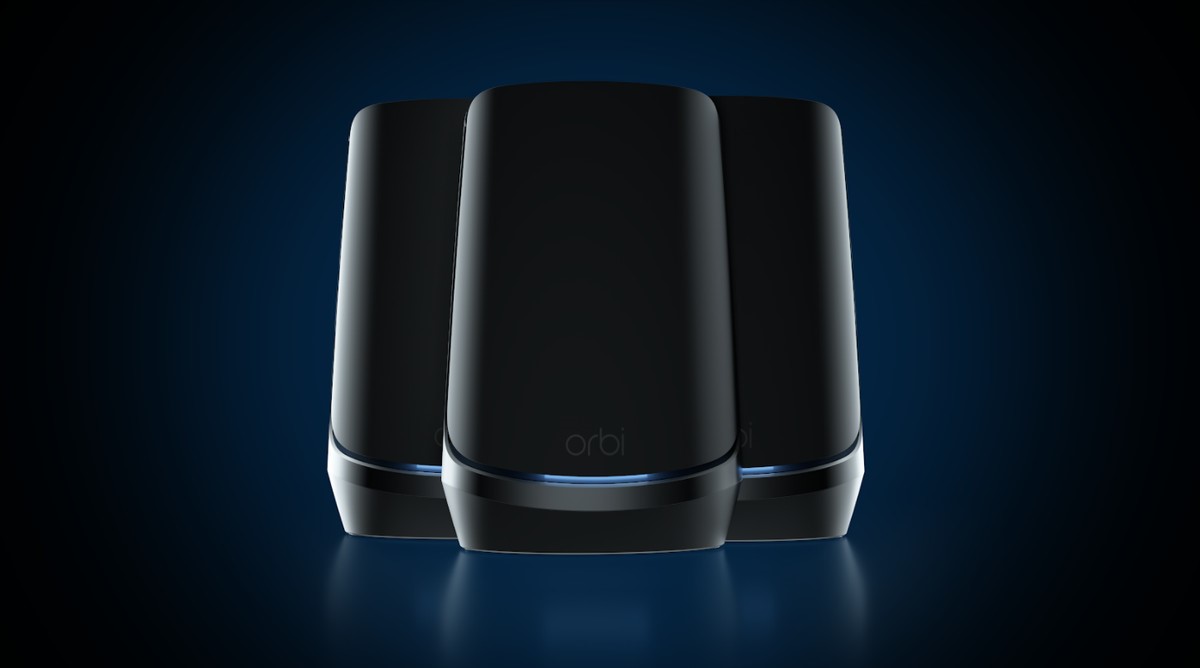 NETGEAR released a powerful consumer-grade whole-home Wi-Fi mesh system. The Orbi™ Quad-band Mesh Wi-Fi 6E System delivers sixteen streams of Wi-Fi including four for each of the 2.4 GHz, 5 GHz, and 6 GHz bands. It also delivers an additional four 5 GHz Wi-Fi 6 streams dedicated to meshing. The new system is powered by Qualcomm's Networking Pro 1610 platform.
Intel® Wi-Fi 6E AX211 (Gig+)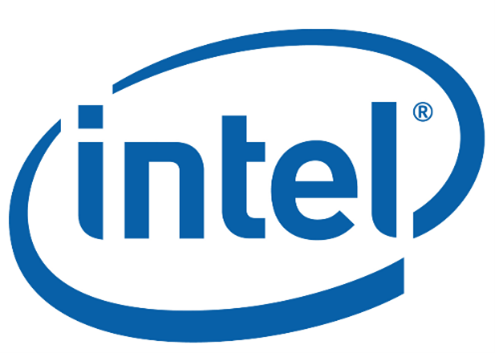 Intel® Wi-Fi 6E (Gig+) Series products support dual-stream Wi-Fi in 2.4 GHz, 5 GHz, and 6 GHz, and include improved throughput – exceeding 2 Gbps – and features that maximize the benefits of Wi-Fi 6, including gigabit speeds, ultra-low latencies, and enhanced reliability benefits across new radio frequencies exclusive to Wi-Fi 6E devices. Intel's Wi-Fi 6E products maximize speed, latency, and reliability benefits of Wi-Fi 6 across new radio frequencies free from legacy device interference.
Wi-Fi Alliance is excited to see a wide array of new and exciting Wi-Fi 6E devices. In the coming months, we expect to see additional Wi-Fi 6E chipsets, smartphones, PCs, laptops, TVs, and VR products hitting the market.
*Product descriptions are provided by vendor marketing materials
---
1 WBA Industry Report 2022
The statements and opinions by each Wi-Fi Alliance member and those providing comments are theirs alone, and do not reflect the opinions or views of Wi-Fi Alliance or any other member. Wi-Fi Alliance is not responsible for the accuracy of any of the information provided by any member in posting to or commenting on this blog. Concerns should be directed to info@wi-fi.org.