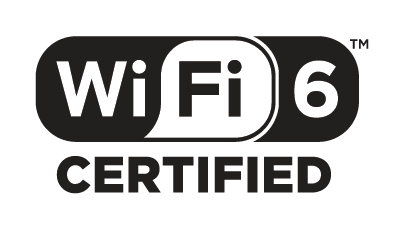 Over 1200 devices ranging from smartphones and computers, to routers and chipsets have earned the designation
Wi-Fi CERTIFIED 6™. Wi-Fi 6 devices bring new features and capabilities to substantially improve Wi-Fi network performance in even the most challenging environments, such as airports, stadiums and universities.
Benefits of Wi-Fi 6
Wi-Fi 6 is the newest generation of Wi-Fi®, building and improving on the strengths of earlier Wi-Fi generations. Among the most noteworthy new capabilities are:
Orthogonal frequency division multiple access (OFDMA): effectively shares channels to increase network efficiency and lower latency for both uplink and downlink traffic in high demand environments
Multi-user multiple input multiple output (MU-MIMO): allows more downlink data to be transferred at once and enables an access point to send data to a larger number of devices concurrently
160 MHz channels: increases bandwidth to deliver greater performance with low latency
Target wake time (TWT): significantly improves battery life in Wi-Fi devices, such as Internet of Things (IoT) devices
1024 quadrature amplitude modulation mode (1024-QAM): increases throughput in Wi-Fi devices by encoding more data in the same amount of spectrum
Transmit beamforming: enables higher data rates at a given range resulting in greater network capacity
Wi-Fi CERTIFIED 6 devices available now
Wi-Fi CERTIFIED 6 distinguishes Wi-Fi 6 products that conform to the highest standards of security and interoperability. The result is a range of products across vendors and device categories that work well together to deliver the most reliable user experience.
Several recently released Wi-Fi CERTIFIED 6 products are highlighted below:
Ruckus R750 Access Point
The Ruckus R750 was one of the first access points to be Wi-Fi CERTIFIED 6.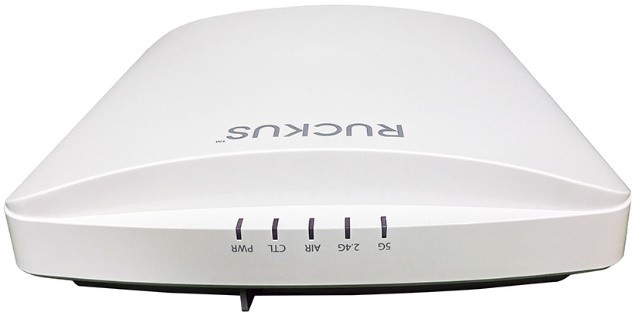 Cisco Wireless Access Points
Cisco released several Wi-Fi CERTIFIED 6 access points in its Catalyst 9100 Access Point series. Cisco notes these access points will handle challenging next generation networks, providing integrated security and an intelligent, resilient network.

ASUS Gaming Desktop Computers
ASUS offers two Wi-Fi CERTIFIED 6 gaming desktop computers – the GT35 and the GT15. These tower PCs allow gamers to experience excellent visuals at high frame rates, leading to a responsive performance that is key to a great gaming experience.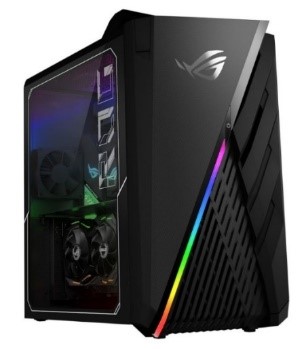 Samsung Galaxy Note 10 and Note 10+
The Samsung Galaxy Note 10 and Note 10+ were the first Wi-Fi CERTIFIED 6 smart phones to enter the market. Users can enjoy increased data speeds on their mobile device, allowing them to stream HD entertainment with ease and remain connected even in traffic-heavy environments.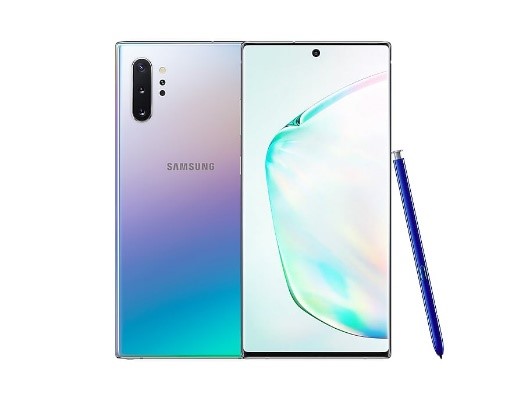 Microsoft Surface Laptops
Models 1867, 1868, and 1872 of the Microsoft Surface Laptop feature the Intel Wi-Fi CERTIFED 6 mobile processor to capitalize on all the benefits of Wi-Fi 6.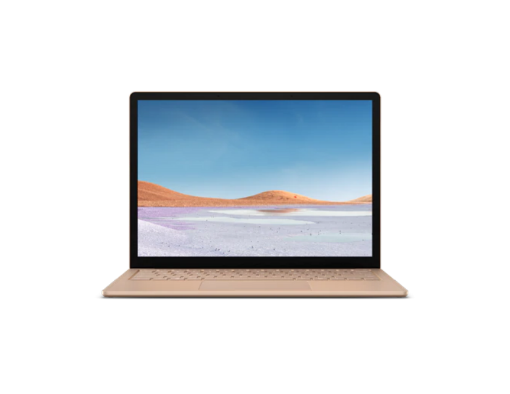 Oppo Find X2 Smartphone Series
Oppo recently released the Find X2 and the Find X2 Pro. Both phones are Wi-Fi CERTIFIED 6, offering download speeds of up to 5.9 Gbps.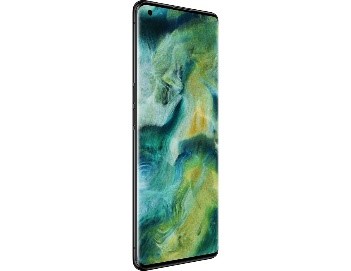 Linksys MR7350 Router
The Linksys Wi-Fi CERTIFIED Linksys MR7350 router offers fast Wi-Fi speeds at an affordable price point.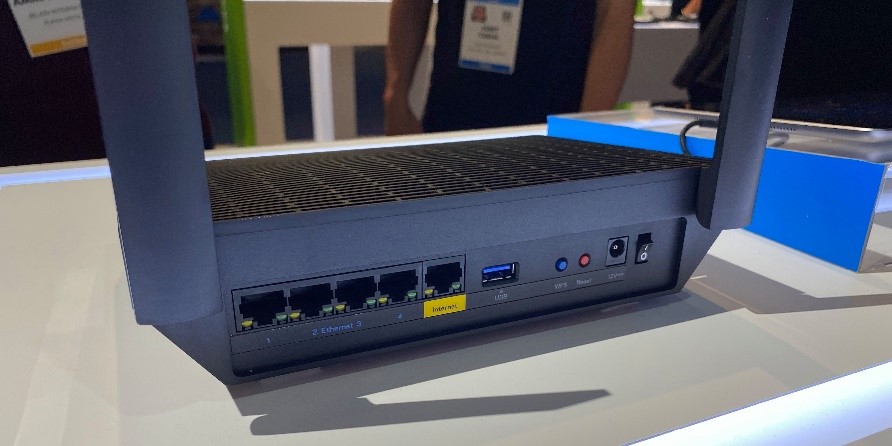 To explore the full list of Wi-Fi CERTIFIED 6 products and devices, please visit our Product Finder.
The statements and opinions by each Wi-Fi Alliance member and those providing comments are theirs alone, and do not reflect the opinions or views of Wi-Fi Alliance or any other member. Wi-Fi Alliance is not responsible for the accuracy of any of the information provided by any member in posting to or commenting on this blog. Concerns should be directed to info@wi-fi.org.