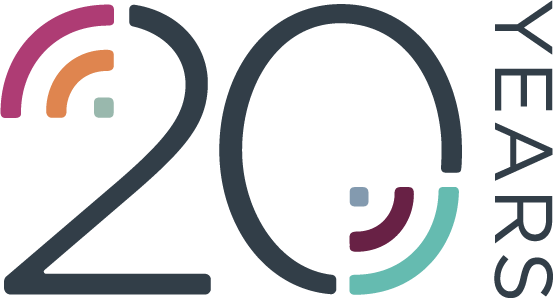 This week, Wi-Fi Alliance® kicks off its #20yearsofwifi blog series with a two-part guest series from Intel to celebrate the amazing success of Wi-Fi® over the last two decades. Throughout the series, we will be showcasing Wi-Fi leaders and companies that have helped drive Wi-Fi globally. Be sure to follow Wi-Fi Alliance on social media – Twitter, Facebook, and LinkedIn – to make sure you don't miss one!
How long have you been working in Wi-Fi?
I was just in a meeting where we were discussing how long we've been engaged with Wi-Fi and remembering how far back our experience goes. For the younger people I work with, this is like a way of life for them since the start of their career. For me personally, it's been at least 15 years, with 12 years working in broadband and delivering connectivity into people's homes. We've been serving our customers through generations going back to 11g and 11n, so quite a while.
What role does Wi-Fi play in your business right now?
At Intel, we recognize that connectivity is important for a compelling user experience, and Wi-Fi plays a key role. If you think of the average home today – which is where my team focuses - we're seeing 10-20 devices and projecting 30-50 devices in the home in the next year or so. Those devices are connecting over Wi-Fi and need fast, responsive and reliable connections to ensure the best experiences. Whether you are streaming HD video or creating and editing content or immersed in any online experience like gaming and virtual reality (VR), Wi-Fi is really important. Wi-Fi 6 is a significant step forward to deliver home connectivity that is faster, more responsive and more reliable.
What do you think has made Wi-Fi the success story that it is today?
I think when we look at how far Wi-Fi has come and what people have come to expect in this ever connected world, delivering reliable untethered Wi-Fi connectivity is driving a broad variety of new applications. Effectively enabling enhanced productivity and entertainment experiences like streaming movies and music and playing games, while personal assistants and IoT devices work in the background, is fueling the continuous evolution and the pervasive need for connected devices. Wi-Fi has been successful because the broader adoption of the standard and the interoperability afforded by the Wi-Fi Alliance certification has pulled it through.
Where will Wi-Fi have the biggest impact in the future?
Moving forward the impact will be different than in the past. We now see Wi-Fi in so many places outside the home and enterprise, such as in public places from stadiums and airports to coffee shops and other venues. The next wave of impact will be from Wi-Fi that is reliable, smart, and seamless to support use cases already coming like immersive 3D video and augmented reality in very high definition, as well as new use cases in broadcasting, IoT, sensing and machine learning that haven't been dreamed up yet.
The key to realizing the highly impactful Wi-Fi of the future, as these new and more diverse device types get introduced to the network, will be a lot of focus on making these networks self-organizing and self-healing so that they can be optimized for different experiences. Because we will always need everything to run in a reliable manner together, that is what the big future impact will be for Wi-Fi.
How do you think things will change as Wi-Fi evolves in the future?
I think in the future people are really expecting seamless and consistent connectivity, coverage, and throughput in their entire home even as more and more devices connect. The Wi-Fi standard and the interoperability are very, very important, since it's foundational to deliver the best experiences. At Intel, we believe Wi-Fi interoperability is going to drive Wi-Fi innovation and keep pace with these future needs.
Where do you think Wi-Fi will be in three years, or even in the next decade?
I think we can follow some key notable trends that we see. Manageability of the network and really being able to experience and optimize around that is a key area of focus. With Wi-Fi 6, you're now able to control the traffic from the access point to the client in a very managed and provisioned manner that can actually be monetized in new ways. We see a clear trend on the infrastructure side that deployments are shifting from a single AP to a multi node architecture with different types of extenders. The need for spectrum is also growing, and we're seeing 6 GHz, and in the future 60 GHz, come into play.
Longer term, we believe the EHT standard will come into the picture. Even more spectrum with 320 MHz channels brings faster speeds and aggregating all these bands together into a single user interface becomes a possibility. That could enable a much smarter network, where you can easily envision cloud and AI type of technologies getting blended in, managing broadband and Wi-Fi infrastructure from different areas, not just on premise, like it's controlled today, which could essentially drive a much more predictable and intelligent infrastructure.
At Intel, we're focused on helping deliver the best user experience with Wi-Fi. On the infrastructure side, we're focused on the technology itself, and optimizing for the user experience in our solution. That's really where we believe we add value to the ecosystem; and delivering to this in a standard and open way to make sure the ecosystem continues to grow.
The statements and opinions by each Wi-Fi Alliance member and those providing comments are theirs alone, and do not reflect the opinions or views of Wi-Fi Alliance or any other member. Wi-Fi Alliance is not responsible for the accuracy of any of the information provided by any member in posting to or commenting on this blog. Concerns should be directed to info@wi-fi.org.