October 31, 2023
by
The Beacon
Heightened performance for complex applications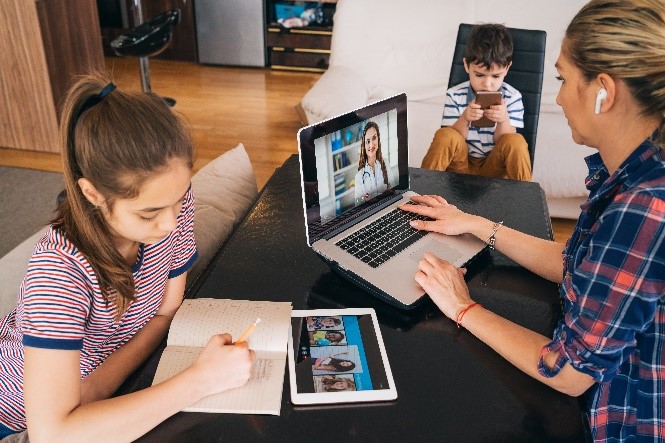 Wi-Fi® is foundational connectivity for countless complex use cases. High capacity applications that enable immersive user experiences such as augmented, virtual, and extended reality (AR/VR/XR) and social gaming, as well as industrial applications that require real-time capabilities like factory monitoring and automotive use cases all rely on Wi-Fi to deliver high data throughputs and low latency. As use cases that provide immersive experiences, collaboration, and superior reliability quickly become mainstays in home and enterprise environments, Wi-Fi 7's sophisticated feature set will bring the required level of advanced performance these applications demand.   
Wi-Fi 6E unlocked the unlicensed 6 GHz band for Wi-Fi, and Wi-Fi 7 will heighten its potential. Based on IEEE 802.11be technology, Wi-Fi 7's unique features offer extremely high throughputs, low latency and jitter, and increased reliability to support media-rich, immersive experiences. Wi-Fi 7 will deliver more advancements in the 2.4 GHz and 5 GHz frequency bands, and countries that make the entire 6 GHz band available to Wi-Fi will be able to experience its maximum potential – even in congested environments.  
Wi-Fi Alliance® published a podcast series that highlighted key features and benefits of Wi-Fi 7 from companies including Broadcom, Intel, and Qualcomm Technologies, Inc. Read on for their key takeaways.  
The unique features of Wi-Fi 7 as heard from our members: 
320 MHz channels: The 6 GHz band provides massive throughput gains with twice the Wi-Fi channel bandwidth as Wi-Fi 6. In an episode of The Signal, Eric McLaughlin, VP and GM of Wireless Solutions at Intel, explained this increase in magnitude. "You go from the capacity of about 160 MHz channels in Wi-Fi 6 and Wi-Fi 6E to 320 MHz channels in Wi-Fi 7," said McLaughlin. "So, you effectively double the size of the channel, which doubles your throughput, so you get faster speeds."  
4K QAM: McLaughlin noted that the increase from 1K QAM to 4K QAM enables a higher density per signal for a 20% improvement in some aspects of performance. "If you're on a PC device and you've got a two-antenna solution, your theoretical data rate moves from a max of 2.4 gigabits per second, with 1K QAM, to 5.8 gigabits per second with 4K QAM." This upgrade allows for flawless streaming of 4K and 8K video, social cloud-based gaming without lag, and video conferencing with impeccable audio-visual quality.   
Multi-Link Operation (MLO): MLO technology is "a pillar by itself" according to Rahul Patel, senior vice president and general manager, Connectivity, Broadband and Networking, Qualcomm Technologies, Inc., as it allows devices to combine different channels across frequency bands together for simultaneous transmission and reception of data over multiple links. "Where congestion and spectrum are not available," said Patel, "and where wider channels are not easily available, Multi-Link Operation makes your link a lot more robust and helps you on the dimensions of speeds and feeds." In an episode of The Signal, Vijay Nagarajan, VP, Wireless Connectivity Division at Broadcom noted MLO's immense impact on latency, "If I'm able to shift to a 6 GHz channel, which is lighter in terms of load, then that worst case latency drops tremendously. We've seen latencies drop from a second all the way down to 10, 20 milliseconds by the use of MLO." 
An ideal match for multigigabit broadband 
As demand grows for multigigabit connectivity, broadband service providers are increasingly offering faster broadband to residential and business subscribers. In North America, for example, operators are offering broadband subscriptions for 8 gigabit broadband. Wi-Fi 7 is built to deliver on this capacity wirelessly. "Triband Wi-Fi 7 access points with 320 MHz channels, multilink operations, and 4K QAM collectively provide sufficient capacity to match even a 10 gigabit broadband connection," said Nagarajan. 
Wi-Fi 7: Unleashing Wi-Fi innovation 
Wi-Fi 7 is fueling the evolution of wireless connectivity and will play a critical role across various industries, ranging from education to enterprise and even critical mission sectors. As Patel noted, "Applications like security, or managing logistics in warehouses, have more robust coverage across the entire warehouse because robotics are playing a big role in that equation. You want a certain level of manageability, a certain level of quality of service deployed. I think Wi-Fi 7 plays a huge role there."  
By enabling higher capacity, increased power efficiency, and greater quality performance, Wi-Fi 7's unique feature set will support interactive and complex use cases like AR/VR/XR, immersive 3D training, and high-definition video streaming. Wi-Fi 7 is expected to see increased adoption with Wi-Fi Alliance® certification availability coming in Q1 2024, which typically serves as an inflection point in the industry. With an estimated 84 million Wi-Fi 7 devices that will ship in 2024,1 Wi-Fi 7 will soon usher in the next generation of Wi-Fi. 
The statements and opinions by each Wi-Fi Alliance member and those providing comments are theirs alone, and do not reflect the opinions or views of Wi-Fi Alliance or any other member. Wi-Fi Alliance is not responsible for the accuracy of any of the information provided by any member in posting to or commenting on this blog. Concerns should be directed to info@wi-fi.org.