Wi-Fi Alliance® was proud to host Congresswoman Anna Eshoo (D-CA-18) at our Research and Development Lab in Santa Clara last Friday. Long an advocate for technology innovation and the value of unlicensed spectrum, Representative Eshoo is one of several co-sponsors of the Wi-Fi Innovation Act which directs the Federal Communications Commission to work with the U.S. Department of Transportation (DoT) and National Telecommunications and Information Administration (NTIA) to closely study the impact of opening the 5.9 GHz spectrum band for use by a wide array of devices.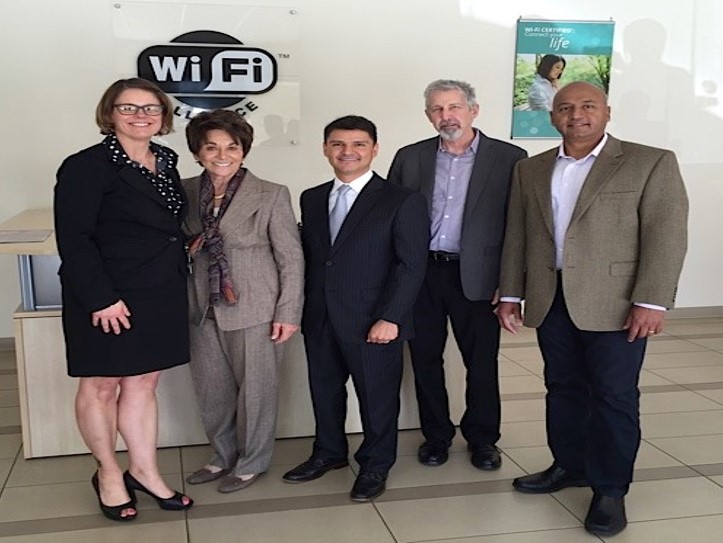 Wi-Fi Alliance executives welcome Congresswoman Eshoo
We were pleased to acquaint the Congresswoman with the role Wi-Fi Alliance plays in the Wi-Fi® industry and highlight the special collaboration environment we provide for companies to develop our programs. Rep. Eshoo enjoyed a tour of our facility, experiencing an RF test chamber, seeing the staff workshop area, and learning more about the test events that take place on site. The visit concluded with a demonstration of Wi-Fi CERTIFIED Miracast™, during which we also previewed our upcoming Wi-Fi Aware™ certification.
Congresswoman Eshoo's visit demonstrated the increasing amount of support for technological advancement in the unlicensed spectrum, and Wi-Fi Alliance welcomes the proposed legislation as one solution to meet the increasing demands for connectivity in the U.S.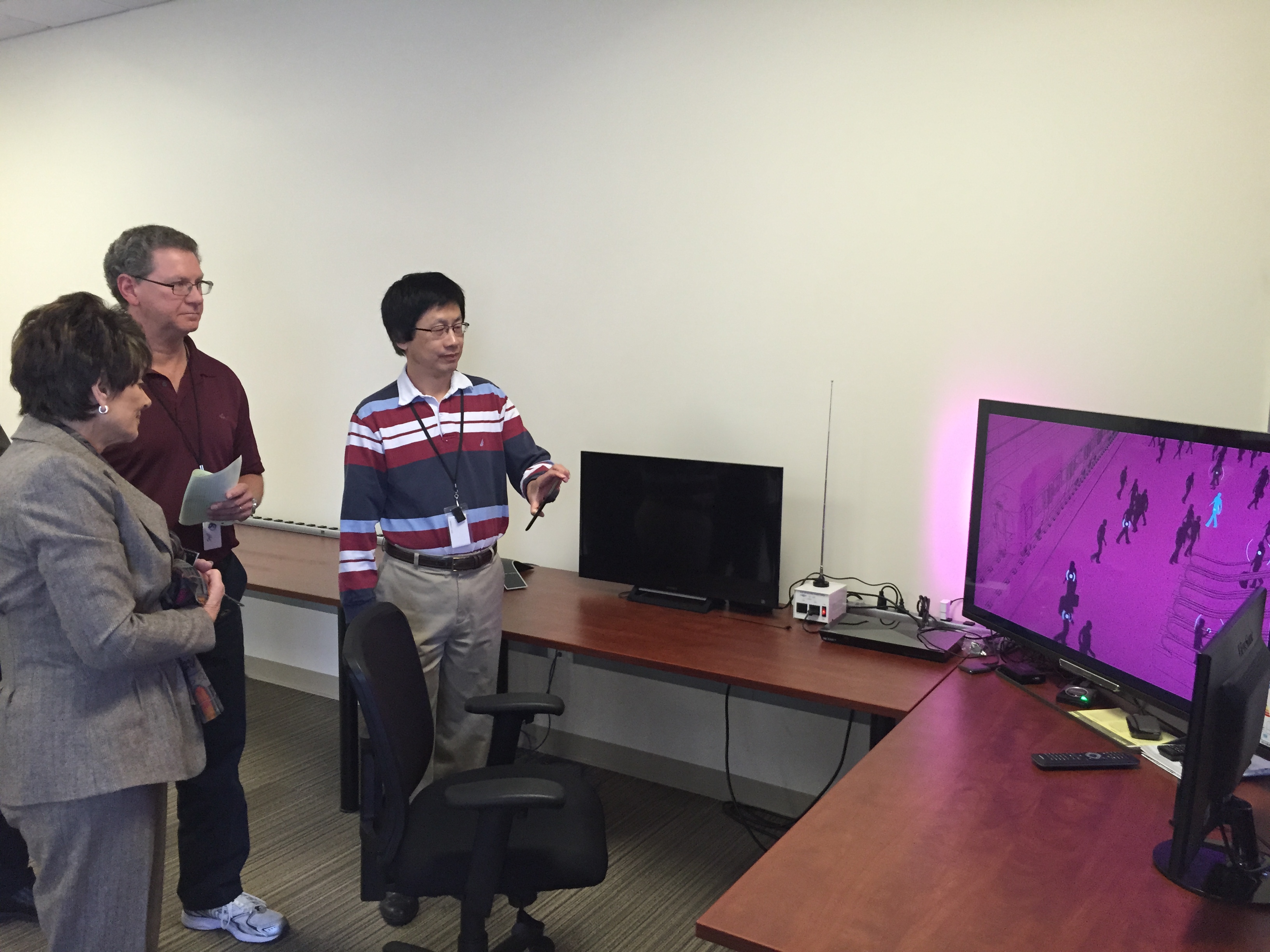 Rep. Eshoo watched a Miracast demonstration and learned about our upcoming certification program, Wi-Fi Aware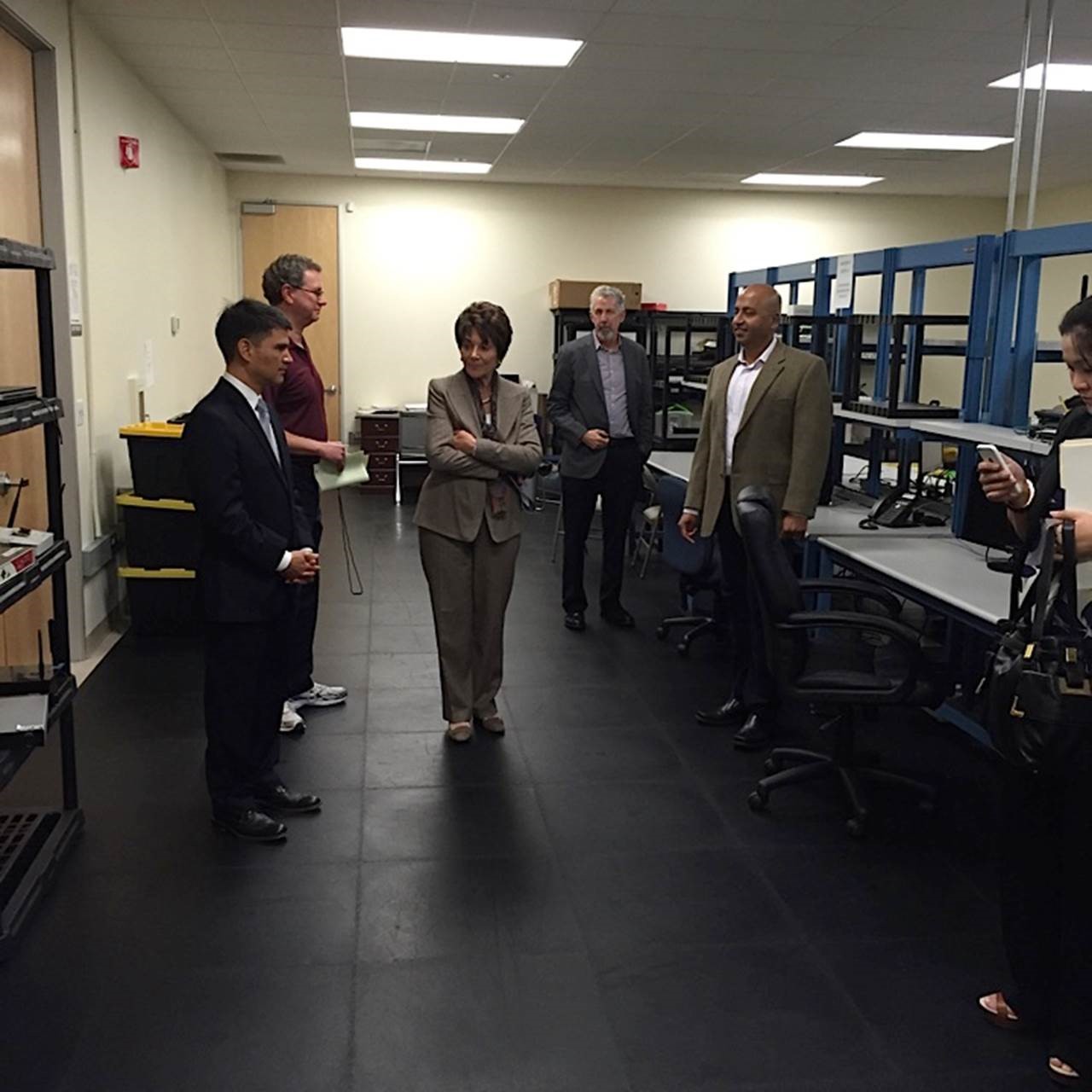 Wi-Fi Alliance staff discussed the various experiments and studies our engineering team conducts at the RDL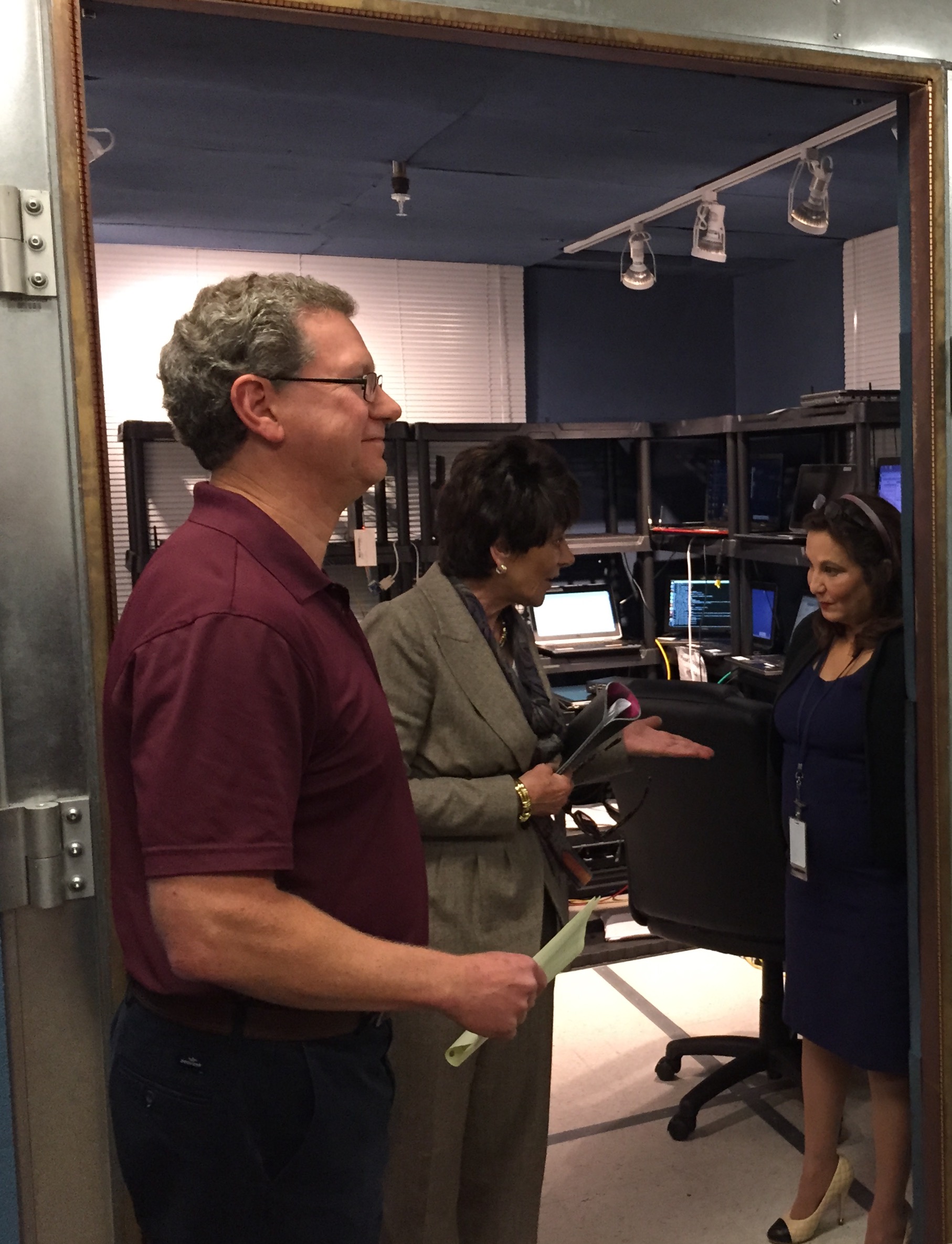 Rep. Eshoo learns more about Wi-Fi CERTIFIED testing in a screen room that is home to the Wi-Fi CERTIFIED ac test bed
The statements and opinions by each Wi-Fi Alliance member and those providing comments are theirs alone, and do not reflect the opinions or views of Wi-Fi Alliance or any other member. Wi-Fi Alliance is not responsible for the accuracy of any of the information provided by any member in posting to or commenting on this blog. Concerns should be directed to info@wi-fi.org.