The inaugural Wi-Fi Alliance® Smart Home Summit took place in late September in Beijing, bringing together every part of the Smart Home ecosystem to discuss how Wi-Fi's 16-year legacy of interoperability, industry-standard security, and great user experience will enable the smart homes of the future. The maturity of Wi-Fi's industry collaboration was apparent as silicon vendors, smart home product makers, software vendors, service providers, and standards organizations came together to share their vision for the smart home, learn from each other, and discuss the challenges and future of the Smart Home.
The keynotes and panel discussions covered a variety of topics including the mobile market in China, wireless connectivity and innovation of Smart Home products, smart living with wireless communication, and the central role of Wi-Fi in the Internet of Things. We will expand on these topics on The Beacon over the next few months – so stay tuned!
China is one of the most attractive markets for smart home innovation. The combination of strong government support for smart cities and the Smart Home, and overall industry investment in Smart Home and private enterprise technologies is propelling innovation throughout the country. Here are a few interesting facts about the China Smart Home market:
China's Smart Home market is expected to grow to RMB 100 Billion by 20181
55% of Chinese consumers are "very interested" in converting their homes into Smart Homes2
97% of Chinese consumers yearn for smart home appliances – and smart home appliances are becoming the mainstream of home appliances3
Leading the way for home appliances that will become "smart" over the next few years are TVs, washing machines, refrigerators, and air conditioners
A few reoccurring themes from the day included:
Wi-Fi will play a central role in the Internet of Things (IoT)
Companies focus on Wi-Fi for the Smart Home and IoT because it is a mature, standards-based technology ecosystem, it is deployed globally across a range of devices, and it can accommodate whole-home ranges
Estimates of the size of the IoT market vary. For example, Cisco estimates the market size will reach 14.4 trillion U.S. dollars and 50 billion devices, and IDC predicts the market size will reach 7.1 trillion U.S. dollars and 32 billion devices. No matter the source, there is no arguing that it will be significant.
Smart Home standardization will accelerate consumer acceptance
Multiple wireless communications protocols will play a role in the Smart Home, and Wi-Fi Alliance is well suited to lead by charting the course towards standards-based connectivity
Wi-Fi Alliance vision for the smart home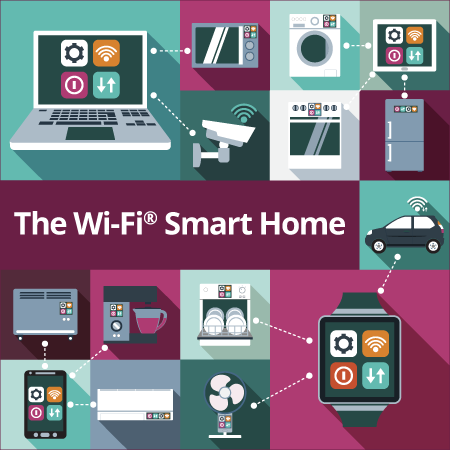 There are billions of Wi-Fi devices in use today. Wi-Fi Alliance and Wi-Fi CERTIFIED™ are central to Wi-Fi's success and will play an integral role in Wi-Fi's ability to address the many challenges hindering Smart Home adoption worldwide. Wi-Fi Alliance is expanding its portfolio of technologies to support products in the Smart Home and enabling a wider range of companies to add certified connectivity to products not historically thought of as "high-tech."
Extended Range ah: This program, based on the 802.11ah standard, will address use cases requiring lower power consumption and longer range. The characteristics of this technology make it uniquely suited to address requirements in the Smart Home – as well as healthcare and industrial manufacturing industries.
Device Provisioning: Users are adding a more diverse collection of devices to their Wi-Fi networks – particularly as more connected appliances and other Smart Home products come to market. Many of these devices do not have a rich user interface, making network setup challenging. A new Wi-Fi Alliance program will simplify the process of adding devices to a secure Wi-Fi network.
Wi-Fi Location: A new program will deliver precise, accurate indoor location data. Location-centric consumer applications will use Wi-Fi location information to deliver a range of experiences in the Smart Home and beyond.
Wi-Fi Aware™: Wi-Fi Aware enables efficient and responsive discovery of nearby devices, services, and information without a connection – and provides an on ramp for more demanding activities.
Implementer Membership: Wi-Fi Alliance Implementer membership addresses the needs of companies who do not specialize in developing connectivity technologies – as is anticipated with many product vendors in the Smart Home – yet want to give their customers the great experience they have come to expect from Wi-Fi CERTIFIED devices.
We'd like to thank our sponsors for their participation!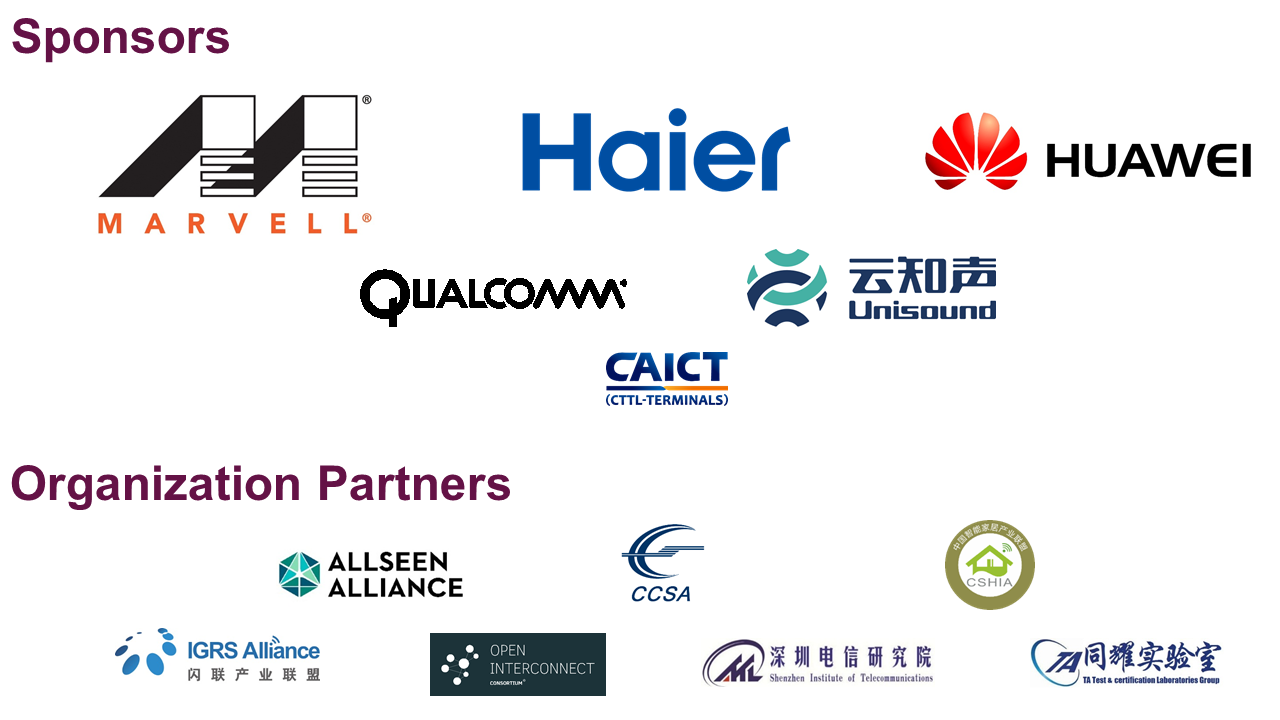 1Juniper Research
2Zol.com
3iResearch, China
The statements and opinions by each Wi-Fi Alliance member and those providing comments are theirs alone, and do not reflect the opinions or views of Wi-Fi Alliance or any other member. Wi-Fi Alliance is not responsible for the accuracy of any of the information provided by any member in posting to or commenting on this blog. Concerns should be directed to info@wi-fi.org.