July 28, 2023
by
The Beacon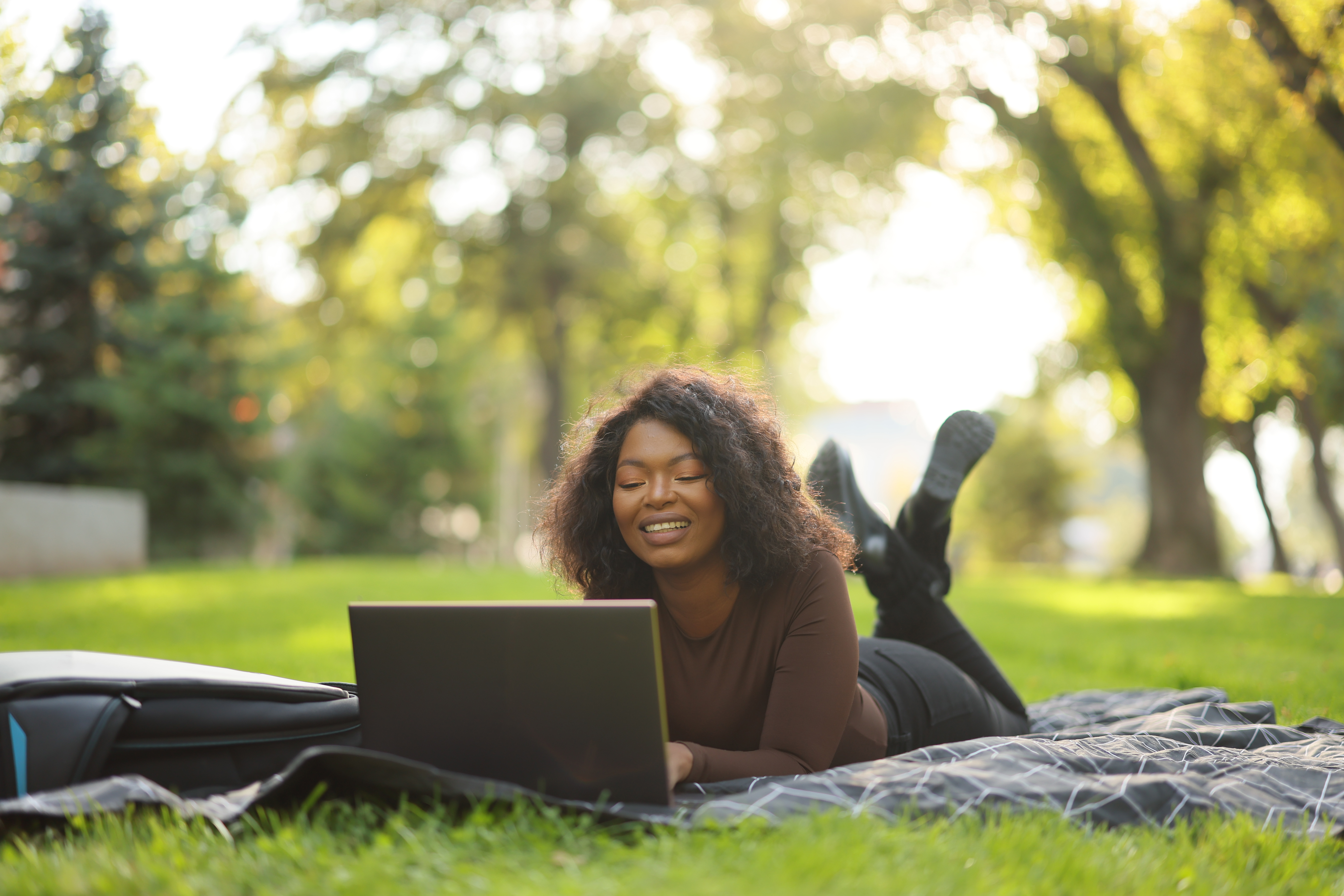 Digital services generate enormous socioeconomic benefits, but they also consume energy. Using the most efficient connectivity technology available is a crucial way to keep that energy consumption in check and help curb climate change.
The vast majority of connectivity occurs indoors where a combination of fiber-to-the-home (FTTH) and Wi-Fi® is both the most cost-effective and sustainable solution. In fact, FTTH networks are 2.5x more energy efficient per megabyte transmitted than 5G, according to a new study by WIK-Consult for Wi-Fi Alliance®. 5G services must penetrate building walls, expending high levels of power. Connecting an indoor 5G device to an outdoor base station will use a disproportionate amount of energy and also result in shorter recharge cycles, increased battery wear, and additional electronic waste.
It is vital that adequate spectrum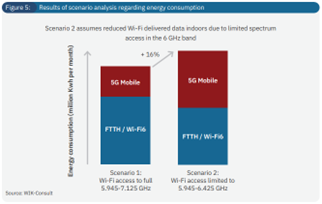 is made available for Wi-Fi, and it is especially important that the entire 6 GHz band is available for use by Wi-Fi. While countries including Argentina, Brazil, Canada, Saudi Arabia, South Korea, and the U.S. have enabled Wi-Fi access to the entire 6 GHz band, the EU has opened less than half of the band for Wi-Fi – an insufficient amount of spectrum to meet the demand for high quality broadband connectivity in the home.
If Europe doesn't make the upper portion of the 6 GHz band (the 6425-7125 MHz) license-exempt, WIK-Consult calculates that 15% of traffic in the region would transfer from fixed to mobile networks. The study estimates that would result in 16% higher energy consumption, which would lead to 3.2 megatons of additional CO2 emissions in Europe per year by 2030 – that's equivalent to the Democratic Republic of Congo's fossil CO2 emissions in 2020.[1] The transfer of traffic to 5G would be driven by congestion on Wi-Fi networks, prompting many users to connect to mobile networks.
Realizing the potential of fiber networks depends on Wi-Fi
The European Digital Decade Programme has set a target that by 2030 all Europeans should have access to fixed gigabit connectivity up to the network termination point, meaning that nearly 100% of EU households are set to be served with a fiber-to-the-home (FTTH) connection.[2] By then, European households are likely to be making extensive use of immersive cloud-based services, such as e-health, remote learning, high-definition video and gaming, and augmented/virtual reality (AR/VR).
The EU's prioritization of FTTH, despite the high installation cost, reflects the fact that most of these demanding services will be consumed indoors. But these FTTH networks will be constrained without sufficient spectrum for Wi-Fi. Most household devices can't use mobile or cables to connect to the internet, so they depend on Wi-Fi to get online.
Research firm IDC estimates that by the end of 2023, there will be 19.5 billion Wi-Fi devices in use, reflecting the enormous global demand for this cost-effective and versatile technology. A growing proportion of these devices are equipped with Wi-Fi 6E – the advanced version of Wi-Fi that can access the 6 GHz band. IDC anticipates that 473 million Wi-Fi 6E devices will ship in 2023, underscoring the growing need to make the 6 GHz spectrum band available to further boost performance and reduce congestion.
Making the full 6 GHz band license-exempt will enable Europeans to take full advantage of the advanced capabilities of these Wi-Fi 6E devices. Furthermore, as the WIK-Consult study shows, greater use of Wi-Fi (rather than 5G) will help to reduce the environmental footprint of telecom networks and support Europe's goal to become the world's first climate-neutral continent.
The statements and opinions by each Wi-Fi Alliance member and those providing comments are theirs alone, and do not reflect the opinions or views of Wi-Fi Alliance or any other member. Wi-Fi Alliance is not responsible for the accuracy of any of the information provided by any member in posting to or commenting on this blog. Concerns should be directed to info@wi-fi.org.