July 17, 2023
by
The Beacon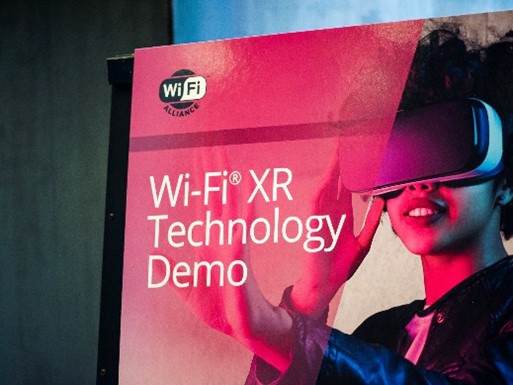 The Wi-Fi Alliance® Mexico City member meeting featured a demonstration of emerging XR technology. With numerous augmented, virtual, and extended reality (AR/VR/XR) applications on the horizon, Meta's presentation of their Wi-Fi® XR technology showcased early stages of Wi-Fi's impact on virtual experiences.
Extended reality (XR) technologies create an immersive environment that enhances or simulates real-life scenarios. XR applications, which range from gaming to 3D surgical training and education, require a high level of responsiveness and are extremely latency sensitive. Wi-Fi in 6 GHz delivers the stringent performance XR technologies demand. By utilizing the less congested 6 GHz band, Wi-Fi 6E's contiguous spectrum blocks can support XR's high-capacity needs.
Wi-Fi and XR capabilities demonstrated
The demonstration included three scenarios featuring the Meta Quest Pro head-mounted display (HMD). Attendees observed as Meta showcased an increasingly common use case, offloading a high-capacity VR gaming application over Wi-Fi from a computer to the Quest Pro using a Wi-Fi 6E access point. Attendees were also able to feel the power of immersive environments first-hand as they were "transported" to Antarctica where they utilized the Quest Pro to "kayak" pristine waters and "climb" icy cliffs. Meta also exhibited their mixed reality (MR) experience and color pass-through technology which allows users to see real-world objects in color within the virtual display, rather than the black and white renderings of previous MR technologies, furthering their engagement in the virtual world.
The devices showcased in this demo included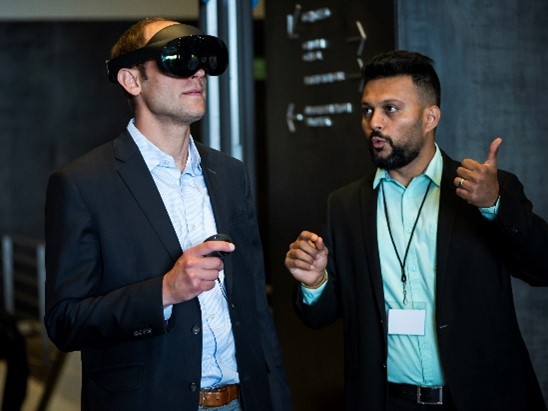 Beyond gaming: the future of XR technology
XR technology is already being utilized in an expanding number of applications beyond gaming. Mass General Brigham Sports Medicine employs virtual reality to train medical students on orthopedic surgical procedures[1], allowing for in-depth practice in an immersive setting. The United States Air Force utilizes virtual reality for aircraft simulations, allowing students to complete the training up to 46% faster[2]. In the field of mental health, XR technology is used to aid in the treatment of patients with PTSD by recreating stressful scenarios in a controlled environment.[3]
Wi-Fi will serve as the foundation of connectivity for a wide variety of AR/VR/XR applications as they continue to emerge. Due to the extremely low latency and high bandwidth demands of these applications, it is vital that 6 GHz spectrum is made available for Wi-Fi. These high-capacity needs are fulfilled by the superwide, uncongested channels that 6 GHz provides, and Wi-Fi 6E and forthcoming Wi-Fi 7 will continue to fuel endless possibilities for XR innovation.
[1] https://healthtechmagazine.net/article/2022/12/ar-vr-medical-training-2…
[2] https://www.af.mil/News/Article-Display/Article/2706835/tech-training-t…
[3] https://www.xrtoday.com/virtual-reality/the-impact-on-xr-in-mental-heal…
The statements and opinions by each Wi-Fi Alliance member and those providing comments are theirs alone, and do not reflect the opinions or views of Wi-Fi Alliance or any other member. Wi-Fi Alliance is not responsible for the accuracy of any of the information provided by any member in posting to or commenting on this blog. Concerns should be directed to info@wi-fi.org.