Wi-Fi Alliance® welcomes 2020 honorees into our Wi-Fi Alliance Hall of Fame. This series highlights the companies and individuals who have brought invaluable contributions to the Wi-Fi® industry, and have demonstrated extraordinary commitment to advancing the Wi-Fi Alliance mission to "connect everyone and everything, everywhere." Wi-Fi Alliance recognizes Hall of Fame honorees in the following categories: Industry Impact, Mission Specialist, and Quality of Service. Read more on this year's winners.
The Industry Impact award recognizes outstanding member companies who have provided sustained service to Wi-Fi Alliance and made significant contributions to our mission and the Wi-Fi industry over the last year. Companies receiving this year's award have had a material impact in gaining 6 GHz unlicensed spectrum for Wi-Fi, enabling Wi-Fi 6E to become a reality.
What do you consider to be Intel's greatest Wi-Fi industry accomplishment?
Intel innovation drove huge mobile segment and global hotspot expansion by establishing the inextricable link between Wi-Fi and "unwired" computing through the Intel® Centrino® platform and the "Connect with Centrino®" program (2003-10). That same Intel spirit of innovation allows us to enhance current and future PC platform experiences through new Wi-Fi features and products.
What does Intel see as the main reason for Wi-Fi proliferation around the world?
Wi-Fi delivered the killer use case of convenient mobile connectivity beyond the traditional tethered home or office. Low cost of ownership, harmonized Wi-Fi spectrum across geographies, and network sharing across multiple devices have helped drive massive global demand.
What is Wi-Fi's biggest impact on the world?
With more than 3 billion yearly Wi-Fi shipments worldwide, Wi-Fi has connected virtually every person on the planet, across many types of devices, and helped grow online usages like search, social media, gaming, streaming, and shopping, thus contributing massive economic value ($T) across hundreds of companies.
"Wi-Fi has been a key connectivity ingredient which has helped Intel create world-changing platform technology that enriches the lives of every person on earth."
What does Intel believe is one Wi-Fi technology that will transform the Wi-Fi experience?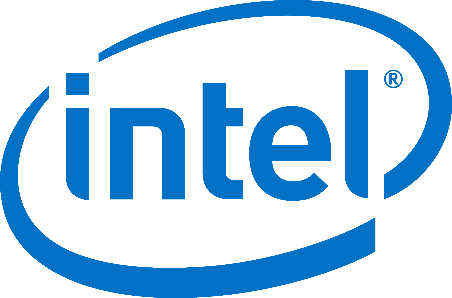 Wi-Fi 6E product functionality in the new, uncongested 6 GHz spectrum will help broadly enable gigabit speeds and lower latencies that enhance everyday Wi-Fi tasks and accelerate Wi-Fi use case innovation.
The statements and opinions by each Wi-Fi Alliance member and those providing comments are theirs alone, and do not reflect the opinions or views of Wi-Fi Alliance or any other member. Wi-Fi Alliance is not responsible for the accuracy of any of the information provided by any member in posting to or commenting on this blog. Concerns should be directed to info@wi-fi.org.