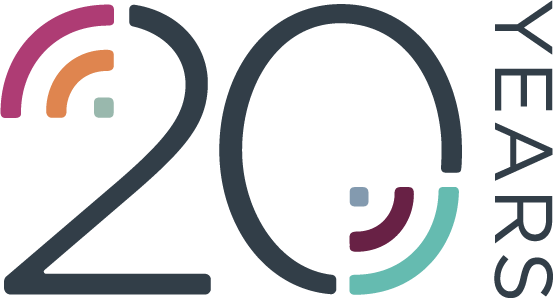 This week, Wi-Fi Alliance® kicks off its #20yearsofwifi blog series with a two-part guest series from Intel to celebrate the amazing success of Wi-Fi® over the last two decades. Throughout the series, we will be showcasing Wi-Fi leaders and companies that have helped drive Wi-Fi globally. Be sure to follow Wi-Fi Alliance on social media – Twitter, Facebook, and LinkedIn – to make sure you don't miss one!
What role does Wi-Fi play in your business and how will that change in the future?
At Intel, Wi-Fi in 2.4, 5, and 60 GHz is a key and strategic element of our platform business. We offer Wi-Fi solutions and capabilities that differentiate Intel platforms. We want to make sure that Intel's platforms continue to have the best Wi-Fi on the planet.
How is Wi-Fi a differentiator for Intel products?
We provide Intel with a leadership roadmap for our Wi-Fi products. Most recently, we delivered one of the world's first and only gigabit Wi-Fi capable solutions and we're one of the first to market with gigabit+ capable Wi-Fi 6 solutions for PC clients. These allow Intel to deliver the best connected experience for consumers and enterprises.
With Wi-Fi 6 and WiGig and other technologies that are coming to market, how will Wi-Fi's role within your business change in the future? Will it stay the same or will it help make more powerful products?
Intel has been working on a new innovation program to define the next era of advanced laptops, code named "Project Athena." Driving new experiences is what makes Project Athena unique, and those experiences will be made possible with next-gen technologies like connectivity. From that standpoint, the program will initially focus on Wi-Fi 6 today, 6 to 7 GHz tomorrow, and EHT in the future – each of which will contribute to the future laptop's ability to help people focus, juggle roles throughout the day, and always be ready.
What do you think has made Wi-Fi the success story it is today?
Ubiquity has been a key element, and the reason that Wi-Fi is ubiquitous is that it started by solving a key need for consumers and enterprises. That need was to connect to their data sources and quickly share needed information via email and other applications. Not just when they were sitting at their home or office. It gave them the freedom to continue to connect and exchange information without being tethered to a cable. That's the reason Wi-Fi took the world by storm at the beginning. I think the next phase of rapid growth was due to how Wi-Fi continued to evolve and improve with each generation to enhance that capability, and has come at a price point that's extremely affordable for all devices. That helped to create the ubiquity which has led to Wi-Fi's success.
Why is it critical for Wi-Fi to have more unlicensed spectrum?
With ubiquity comes the challenge related to the increasing number of devices in the home, enterprise, and public environments. The ability to deliver today's as well as tomorrow's use cases, especially in these much more client-dense environments, will require Wi-Fi to operate in more spectrum. 2.4 GHz has been congested for a while and 5 GHz is becoming more congested. When considering unlicensed spectrum below 10 GHz, 6 GHz is going to offer the most spectrum for Wi-Fi since its inception. The total spectrum in 6 GHz is larger than what we have today in 2.4 and 5 GHz combined. It will more than double the number of channels available for Wi-Fi and will enable additional 160 MHz channels which will enable enterprise use of gigabit+ speeds. This will allow us to continue to enhance the technology and deliver Wi-Fi use cases which were not conceived for Wi-Fi 4 or even in Wi-Fi 5. In the future as we advance, when you get to speeds of up to five gigabits per second throughput, and you can do that in dense environments, the number of applications and ways that Wi-Fi can be utilized are going to only continue to grow. That's why Wi-Fi is going to play such a critical role in a 5G world. And all this does not account for WiGig in 60 GHz, which has a massive amount of spectrum suitable for throughput hungry applications such as VR/AR.
What role will Wi-Fi play in a 5G world?
To fully deliver on the promises of 5G, you need Wi-Fi. The key pillars of 5G are enhanced throughput, lower latency, better efficiency, capacity, and scale. Wi-Fi 6 and WiGig are specifically designed to deliver many or all of those promises via unlicensed spectrum – and are needed to reach the densification expectations that are the foundation of 5G. Together, 5G and Wi-Fi will work hand in hand to deliver on the promise of 5G, which is that everything and everyone can be connected.
What are some of the most innovative Wi-Fi use cases?
Video is the number one application today that runs over Wi-Fi. Popular subscription models, free user clips, news and sports highlights all contribute to the vast amounts of available video. It's not just about streaming a movie, or a music video, or whatever. It's also about user generated content. Wi-Fi can help facilitate uploading podcasts, and enable video bloggers to upload in almost any scenario. be able. To share their content real-time with their audiences. These and other models will continue to drive exponential growth in content, which will largely rely on Wi-Fi to deliver that video to and from client devices. Wi-Fi will play a significant role in this explosion of video content creation and consumption.
We've also seen interactions across devices in the ecosystem increasing. Our ability to connect and dynamically work across those devices via Wi-Fi is going to increase. We'll be able to seamlessly interact with our phones, PCs, printers, cameras, appliances, lighting, thermostats, door locks, sensors, and other devices in our home or enterprise environments.
We also expect indoor location to be a key area where Wi-Fi is going to play a significant role.
And, I would also say that Wi-Fi sensing, the ability for Wi-Fi to leverage artificial intelligence (AI) to help understand what's happening in the environment, react, and improve that environment is going to be coming along soon.
Don't miss yesterday's conversation with Intel's Doron Tal!
The statements and opinions by each Wi-Fi Alliance member and those providing comments are theirs alone, and do not reflect the opinions or views of Wi-Fi Alliance or any other member. Wi-Fi Alliance is not responsible for the accuracy of any of the information provided by any member in posting to or commenting on this blog. Concerns should be directed to info@wi-fi.org.