#20yearsofwifi with Boingo Wireless
August 20, 2019 by Dr. Derek Peterson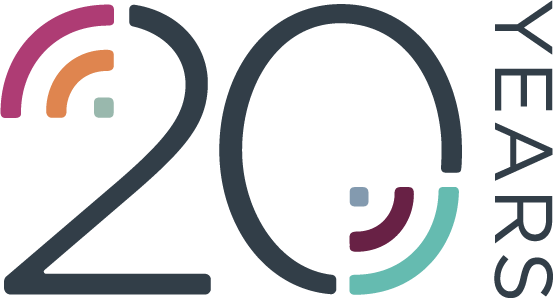 Wi-Fi Alliance® continues its #20yearsofwifi blog series with a guest post from Boingo Wireless. This series celebrates the amazing success of Wi-Fi® over the last two decades. Throughout the series, we will be showcasing Wi-Fi leaders and companies that have helped drive Wi-Fi globally. Be sure to follow Wi-Fi Alliance on social media – Twitter, Facebook, and LinkedIn – to make sure you don't miss one! 
What role does Wi-Fi play in your business? How will that change in the future?
Boingo is a Wi-Fi pioneer. Back in 2001, we had a dream that one day people could connect to the wireless internet anywhere, with any device. Today that dream is reality and it's been an exciting journey to be part of. We've grown from startup to a worldwide leader in Wi-Fi. Boingo connects more than a billion people each year at places like airports, sports stadiums, office buildings, military bases, and multifamily communities.
Wi-Fi will continue to thrive in the future, especially with technologies like Wi-Fi 6 and Passpoint®. Networks will be significantly faster and less congested and we'll see new features like target wake time scheduling, which will improve battery life. Wi-Fi will also continue to converge more closely with cellular and shared spectrum networks for a fully integrated and seamless connected experience across people and things.
In the early days, what were the challenges around Wi-Fi adoption?
When Wi-Fi was in its infancy, Boingo served on the Wireless Division Board of CEA (also known as the Consumer Technology Association - CTA). When we joined, people wondered why the group was even talking about Wi-Fi and consumer electronics (CE), as at the time, industry associations were known to keep conversations focused on cellular connectivity. But Boingo knew every CE product would one day offer Wi-Fi and the huge convergence that would follow. We tirelessly advocated for Wi-Fi integrations within devices and made moves to help the industry move toward wireless connectivity. That's why we're so proud of how far we've come. Today Wi-Fi is as ubiquitous as the air we breathe with continued social and economic impact. It's the workhorse that carries the bulk of mobile data traffic and has helped usher in a converged wireless ecosystem where licensed and unlicensed networks co-exist thanks to technologies like Passpoint and Wi-Fi offload.
What has made Wi-Fi the success story it is today?
Collaboration is a cornerstone to Wi-Fi's success. Mobile network operators, carriers, OEMs, device manufacturers, government entities, cable operators—we're all in this together. Over the last two decades we've depended on each other, challenged each other and leveraged our strengths to create a digital world.   
Thanks to this collaboration there has been vast innovation around Wi-Fi. Because of Wi-Fi, we have connectivity in our homes, our offices, our cities, our planes—even our national parks. It lets us do things like see and feed our pets when away from home; power a robot concierge in hotels; and transport to a faraway land through virtual reality (VR) headsets. It's been an exciting ride, but the best part is, we're just getting started.
Where will Wi-Fi be in 3 years? 5years? The next 10 years?
We'll see a fully converged wireless ecosystem across unlicensed, licensed, and shared spectrum. This is a win-win-win as it allows us to answer the demand for more mobile data, more wireless connectivity, and new horizons. Use cases will be centered around IoMe—Internet of Me—where our digital and physical worlds are merged and digital identities make connected experiences frictionless and hyper-personalized. And who knows, maybe more people will have a chip implanted in their hand like me?
Where will Wi-Fi have the biggest impact in the future?
Over the last two decades, digital disruption has touched almost every industry. Looking ahead, this disruption will continue, especially in the multifamily housing industry as we're seeing it move from analog to digital.
Consumers now expect technology to guide their mobile lifestyles both in their apartments and on the go. This connected mindset has fundamentally changed the housing market. Analog tools like thermostats and lighting are now becoming digital. In turn, properties are prioritizing digital at every step of the resident journey, from helping residents find and lease a unit to connecting their mobile lifestyle at every touchpoint. Boingo is leading this transformation, working with property owners to shape their buildings around wireless utilities rather than adding them as an afterthought. Our approach is all about connected communities and demonstrates what's possible when you move Wi-Fi from siloed deployments to a fully integrated connected platform.

Dr. Derek Peterson
Derek Peterson, Ph. D., is chief technology officer at Boingo Wireless (NASDAQ: WIFI), the global leader in connectivity. At Boingo, he is responsible for the company's technical vision and strategy. Under his leadership, Boingo is pioneering the adoption and deployment of the latest wireless network technologies including 5G, CBRS, Passpoint, network virtualization and convergence. He is directly responsible for building and operating Boingo's core technologies and systems, including web applications, client software, networks, authentication, billing, advertising, IPTV, business intelligence and IT infrastructure.
Holding deep telecommunications experience, Dr. Peterson's career spans positions as a consultant, engineer, product manager and executive. Prior to joining Boingo in 2011, he served in strategic product roles at Oracle driving global launch campaigns for LTE adoption and billing software solutions.
Dr. Peterson is a CBRS Alliance, Wireless Broadband Alliance, MulteFire Alliance and New IP Agency board member, and a founding member of the Wireless Infrastructure Association's Innovation & Technology Council of wireless industry leaders. He is a veteran of Operation Desert Shield/Storm and Operation Joint Endeavor, serving with the United States Air Force.
He holds a BS in Computer Science from the University of Maryland, an MA in Education and Technology from the American InterContinental University, and a Doctorate of Computer Science with a focus on Enterprise Information Systems from Colorado Technical University. He is an adjunct professor for Colorado Technical University and an editor for the International Journal of Strategic Information Technology and Applications. In 2017, Los Angeles Business Journal named Dr. Peterson CTO of the Year.
Follow Dr. Derek Peterson at: