Wi-Fi Vantage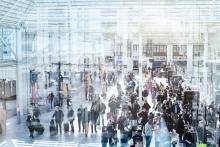 提升Wi-Fi®网络的用户体验
Wi-Fi CERTIFIED Vantage™使用户能够更容易地选择在机场、体育场、办公室、园区、零售环境和服务提供商管理的住宅网络中提供最佳Wi-Fi体验的设备。Wi-Fi Vantage™设备能够用来安全、轻松地访问Wi-Fi网络,并提供在设备密集、动态变化的环境中高效利用频谱和网络资源的机制。
Wi-Fi Vantage可用于Wi-Fi 5和Wi-Fi 6设备。
---
† Wi-Fi CERTIFIED ac是 Wi-Fi 5设备的认证计划。
* WPA3™对于截止至2020年7月1日的所有设备认证都是必需的;之前认证的设备可能只支持WPA2™ 。
支持Wi-Fi Vantage的Wi-Fi网络管理器提供最佳用户体验以及无缝和安全的连接、更大的吞吐量,并在不影响性能的前提下,允许更多设备在同一网络上运行。
Wi-Fi Vantage继续发展以采用最新技术,为用户提供最好的Wi-Fi体验。每一代新的Wi-Fi Vantage设备在访问运营商Wi-Fi网络时,都将提供更高的设备性能和更短的网络连接时间。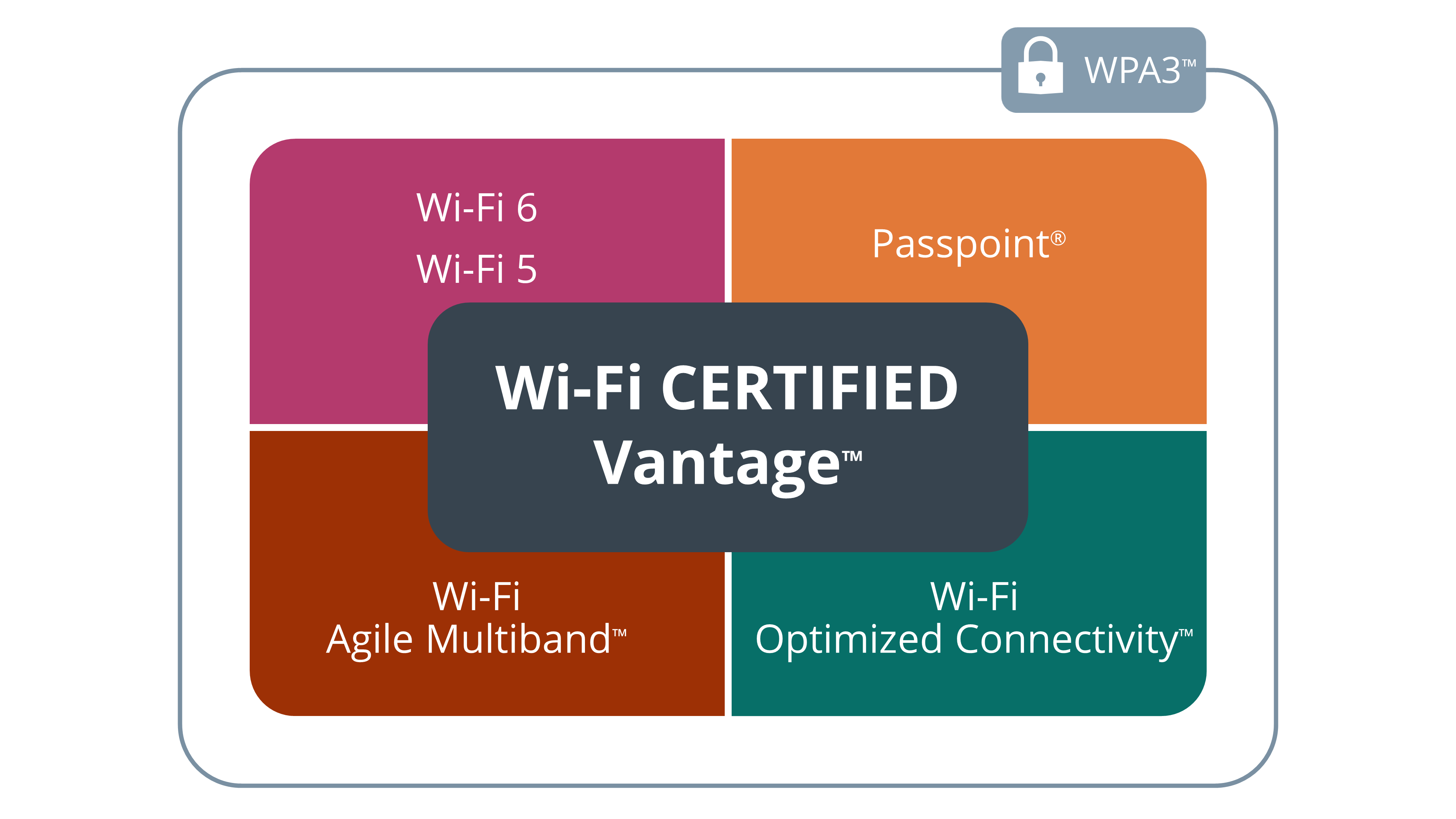 Frequently Asked Questions
Which Wi-Fi Vantage technologies help quickly connect to another AP or another network?

Wi-Fi Agile Multiband: Fast Basic Service Set (BSS) Transition, also known as Fast Transition, is based on IEEE 802.11r. Fast Transition enables devices to reauthenticate quickly with WPA2 security when roaming within the same Wi-Fi network, improving experience with latency sensitive applications such as voice over Wi-Fi.

Wi-Fi Optimized Connectivity: Fast Initial Link Setup (FILS) Authentication is a mechanism defined in IEEE 802.11ai to enable fast authentication to APs.

Why should end users purchase Wi-Fi Vantage devices?

Devices that are certified for Wi-Fi Vantage represent the most recent and interoperable Wi-Fi technologies for managed networks. Users will experience fewer connection interruptions during calls or video streaming, even while traversing through a transportation hub like a large airport. These devices, when used in a Wi-Fi Vantage enabled network, bring a more seamless and consistent connection and therefore a better mobile experience.

What is a managed network?

Managed networks are Wi-Fi networks, such as those operated in airports, stadiums, schools, office buildings, retail and hotel locations and other venues, that are "managed" by network administrators to optimize their coverage, performance, and network access. These networks are frequently open to the public or offer access to subscribers.

What features are planned for Wi-Fi Vantage devices in future generations?

Future generations of Wi-Fi Vantage will add enhancements in network access, frequency band and channel management, and reduced connection times, resulting in improved roaming and management of Wi-Fi networks.
Wi-Fi Alliance Member Publications