Wi-Fi Protected Setup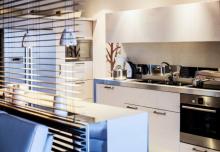 Wi-Fi Protected Setup是一項可選認證項目,以專為簡化家庭與小型辦公環境中安全Wi-Fi網絡設置的技術為基礎。Wi-Fi Protected Setup支援大多數用戶所熟悉的方式(按下按鈕、輸入PIN碼,或者使用NFC)來設定網絡,啟用安全功能。
正如所有的Wi-Fi CERTIFIED產品一樣,Wi-Fi Protected Setup產品亦具備WPA2帶來的各種行業標準安全功能。Wi-Fi Protected Setup為用戶提供了一種更簡易的Wi-Fi安全連接設置方法,包括設備互聯以及網絡設定。用戶亦可以輕鬆地將其他設備增添到Wi-Fi Protected Setup網絡中。
隨著Wi-Fi 技術連接的設備越來越多,擁有一種更簡易、規範的網路配置方法以及安全支援顯得至關重要。Wi-Fi用戶憑藉Wi-Fi Protected Setup即可簡便地將各種設備增添到個人網路中,因而能够享有更大的自由度選擇各種產品類型以及品牌。
Download Additional Resources
Frequently Asked Questions
Are Wi-Fi CERTIFIED products protected by security?

As of July 1, 2020, all new Wi-Fi CERTIFIED devices require WPA3. The only way to be sure that a product meets the latest security standards is to purchase only Wi-Fi CERTIFIED products.

How does Wi-Fi Alliance help ensure product compatibility and a good user experience for certified products?

Compatibility and quality are achieved through testing of Wi-Fi products. Consumers should always look for the Wi-Fi CERTIFIED logo to ensure the best user experience possible.

 

How do companies use the Wi-Fi Protected Setup trademark?

The term "Wi-Fi CERTIFIED Wi-Fi Protected Setup™" designates products that have been certified by Wi-Fi Alliance, and is the commercial name for the certification program. The underlying specification or technology is called "Wi-Fi Simple Configuration Technical Specification". Only products which have completed and passed Wi-Fi certification to the Wi-Fi Simple Configuration test plan may use the Wi-Fi Protected Setup name. On second instance, you may refer to "Wi-Fi Protected Setup "products (dropping the term Wi-Fi CERTIFIED).

How does Wi-Fi Protected Setup work?

There are three primary approaches to network setup within Wi-Fi Protected Setup: push-button, PIN entry, and Near Field Communication (NFC). PIN entry is mandatory in all Wi-Fi Protected Setup devices, while push-button and NFC are optional and may also be found in some devices.

Push-button configuration (PBC): in some Wi-Fi Protected Setup networks, the user may connect multiple devices to the network and enable data encryption by pushing a button. The access point/wireless router will have a physical button, and other devices may have a physical or software-based button. Users should be aware that during the two-minute setup period which follows the push of the button, unintended devices could join the network if they are in range.

PIN entry: in all Wi-Fi Protected Setup networks, a unique PIN (Personal Identification Number) will be required for each device to join the network.  A fixed PIN label or sticker may be placed on a device, or a dynamic PIN can be generated and shown on the device's display (e.g., a TV screen or monitor).  PIN is used to make sure the intended device is added to the network being set up and will help to avoid accidental or malicious attempts to add unintended devices to the network.

A registrar device (which could be an Access Point/wireless router, PC television, or other device) will detect when a new Wi-Fi device is in range, and prompt the user to enter the PIN, if he or she wishes to add the new device to the network.  In this mode, Wi-Fi Protected Setup network encrypts data and authenticates each device on the network.  The PIN entry method is supported in all devices.

Near Field Communication (NFC):  A Near Field Communication interface can be used to transfer network settings to a new device without requiring manual entry of its PIN.  The NFC method provides strong protection against adding an unintended device to the network. This is an optional method for Wi-Fi Protected Setup Access Points and devices.